Poland's got skills! Young champions shine at SkillsPoland 2022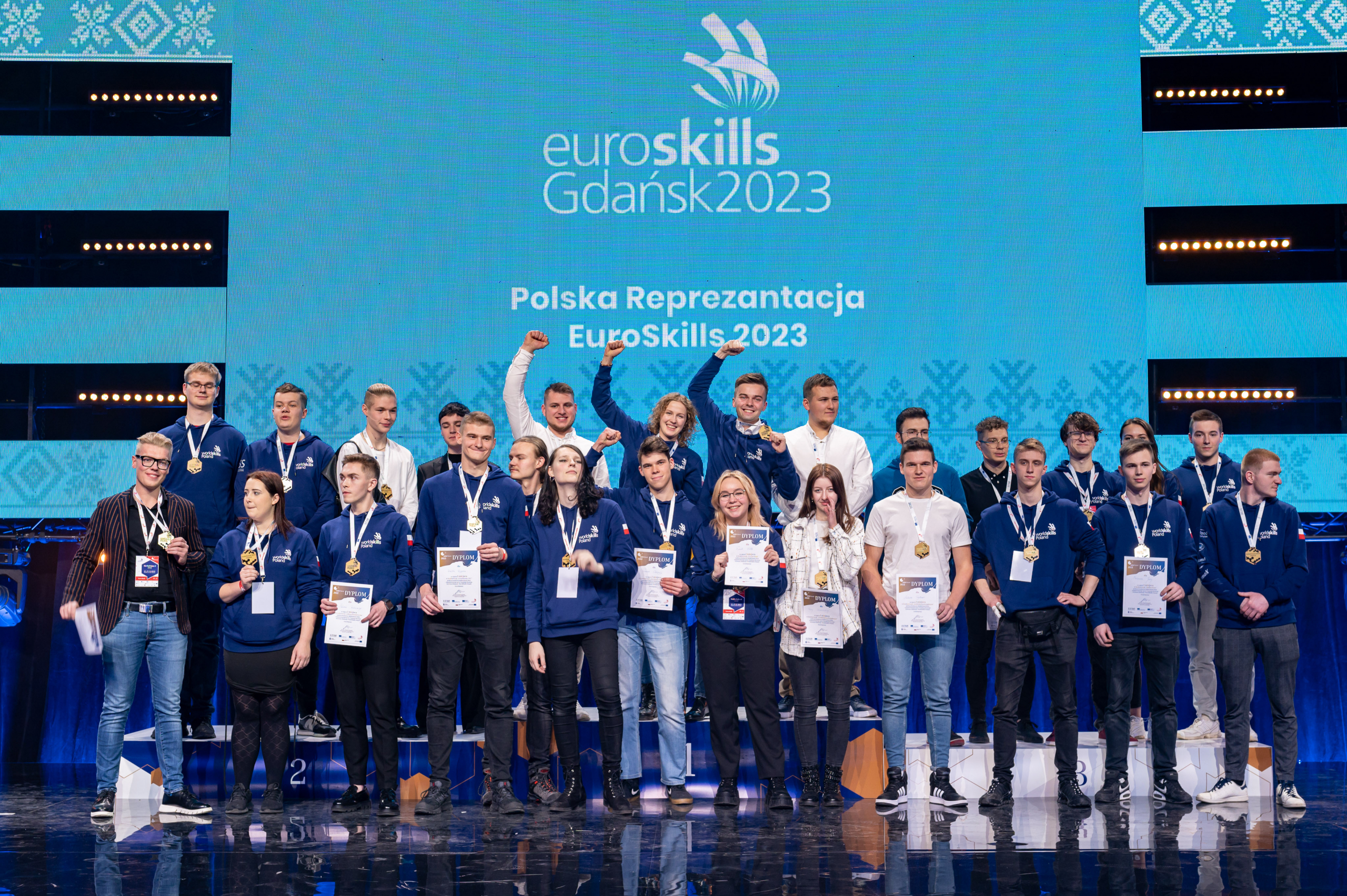 Two hundred of Poland's most talented young professionals gathered in the city of Gdańsk from 23-25 November to compete in 22 skill competitions as part of SkillsPoland 2022, the second edition of Poland's annual National Skills Competition.
Staged at AMBEREXPO Gdańsk, SkillsPoland 2022 served as Poland's Competitor selection event for the next edition of EuroSkills, which is also being staged in Gdańsk from 5 to 9 September 2023.
Competitors had to complete complex test projects, competing against each other and against the clock over three days, hoping to win the 'National Champion' title in their chosen skill.
140 industry experts, including 14 from abroad, were responsible for creating the test projects and judging the Competitors' work.
Guest Competitors from Czech Republic, Denmark, France, Hungary, the Netherlands and Sweden also participated in the event as part of their training for EuroSkills Gdańsk 2023 and WorldSkills Lyon 2024.
More than 10,000 people visited SkillsPoland 2022. In addition to cheering on the Competitors, visitors also had the opportunity to try hands-on job-related skills at the many 'Try-a-Skill' demonstrations provided by sponsor and partner organisations.
The event also featured a programme of workshops for teachers and partners, supported by representatives from national and international science, business, education and public sector organisations.
The road to EuroSkills Gdańsk 2023
EuroSkills Gdańsk 2023 is scheduled for 5 to 9 September 2023, taking place at AMBEREXPO Gdańsk and Polsat Plus Arena Gdańsk. The event will welcome 600 skilled young professionals under the age of 25 from 32 countries to compete for the chance to become the Best in Europe in 40 different skills and trades. Around 100,000 visitors from across Poland and abroad are expected to attend.