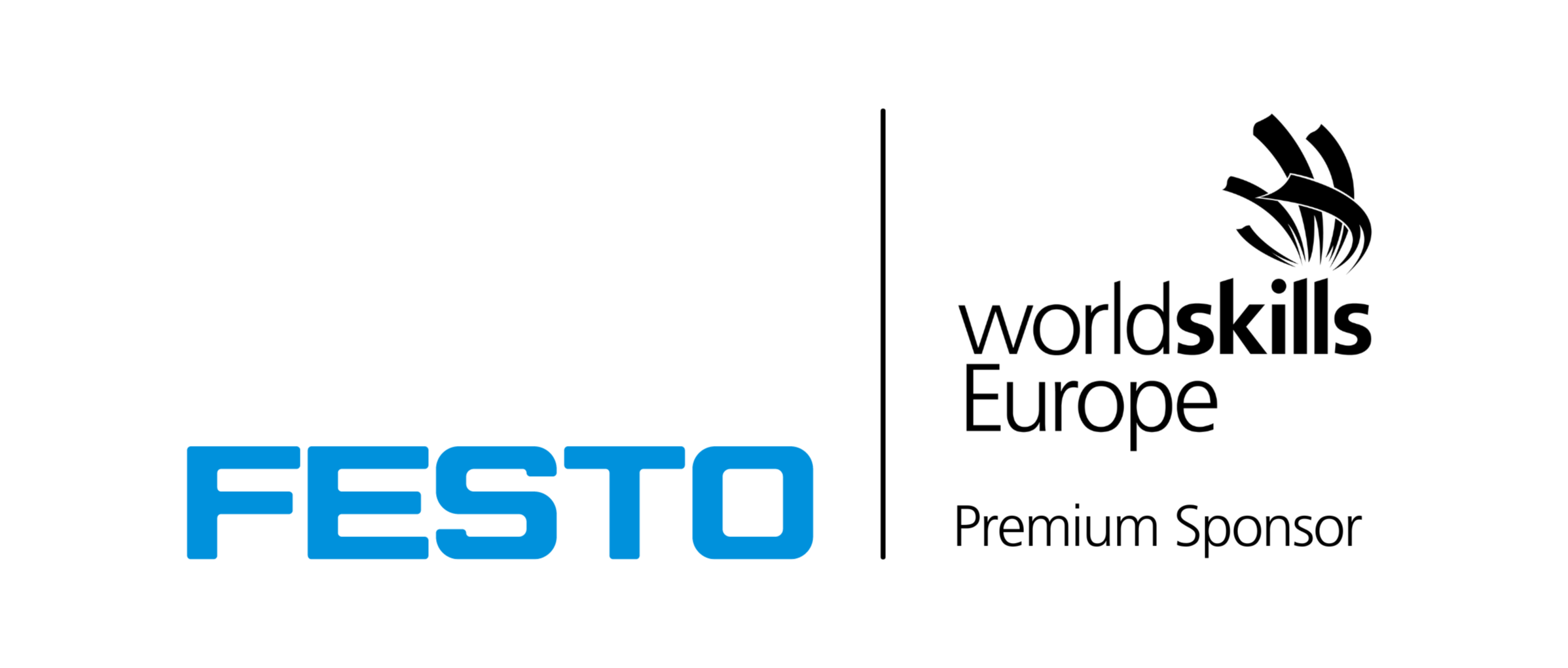 Festo is a leading world-wide supplier of automation and process technology and a solution provider for technical education. As a globally-oriented and independent family company with its headquarters in Esslingen, Germany, it has become the performance leader in its industry over the last 50 years thanks to its innovations and problem-solving competence in all aspects of factory and process automation, as well as its unique range of technical training and education solutions.
Festo has 20,100 employees worldwide in over 250 branch offices in 61 countries with products and services available in 176 countries.
The long-standing support of Festo in the WorldSkills movement
Festo was one of the first companies to commit to supporting the organisation of the very first EuroSkills Competition in Rotterdam in 2008, organising competitions and demonstrations in skills such as​​​​​​
Mechatronics
. Festo has continued to collaborate with WorldSkills Europe for each edition of EuroSkills to date.
On an international level, Festo became the first
Global Industry Partner (GIP) of WorldSkills
back in 1991 for the 31
st
WorldSkills Competition in Amsterdam. Festo designed and equipped the first ever Mechatronics competition, combining mechanics, electronics, and information technology in global manufacturing and production technology. Since then, Festo has continued to equip existing skill competitions and also configure new ones such as
Industry 4.0
,
Water Technology
, and Renewable Energy to reflect current developments in job profiles in the labour market.
Competition equipment from Festo Didactic
For participation at EuroSkills, Competitors and Experts benefit from using components, software and training systems offered by Festo Didactic.These technical learning solutions are specifically designed to develop the competencies which are needed in the industrial manufacturing.
---
Images from WorldSkills Competition 2022 Special Edition – Mechatronics competition. Event hosted by WorldSkills Germany between 4 to 7 October 2022. Stuttgart, Germany. For more information, visit:
---