EuroSkills Competitions
EuroSkills is the biggest vocational education and skills excellence event in Europe. Held every two years and organised by WorldSkills Europe together with 32 Member Countries, EuroSkills brings together hundreds of young people under the age of 25 from 32 countries to compete for the chance to become the Best in Europe in their chosen skill or profession.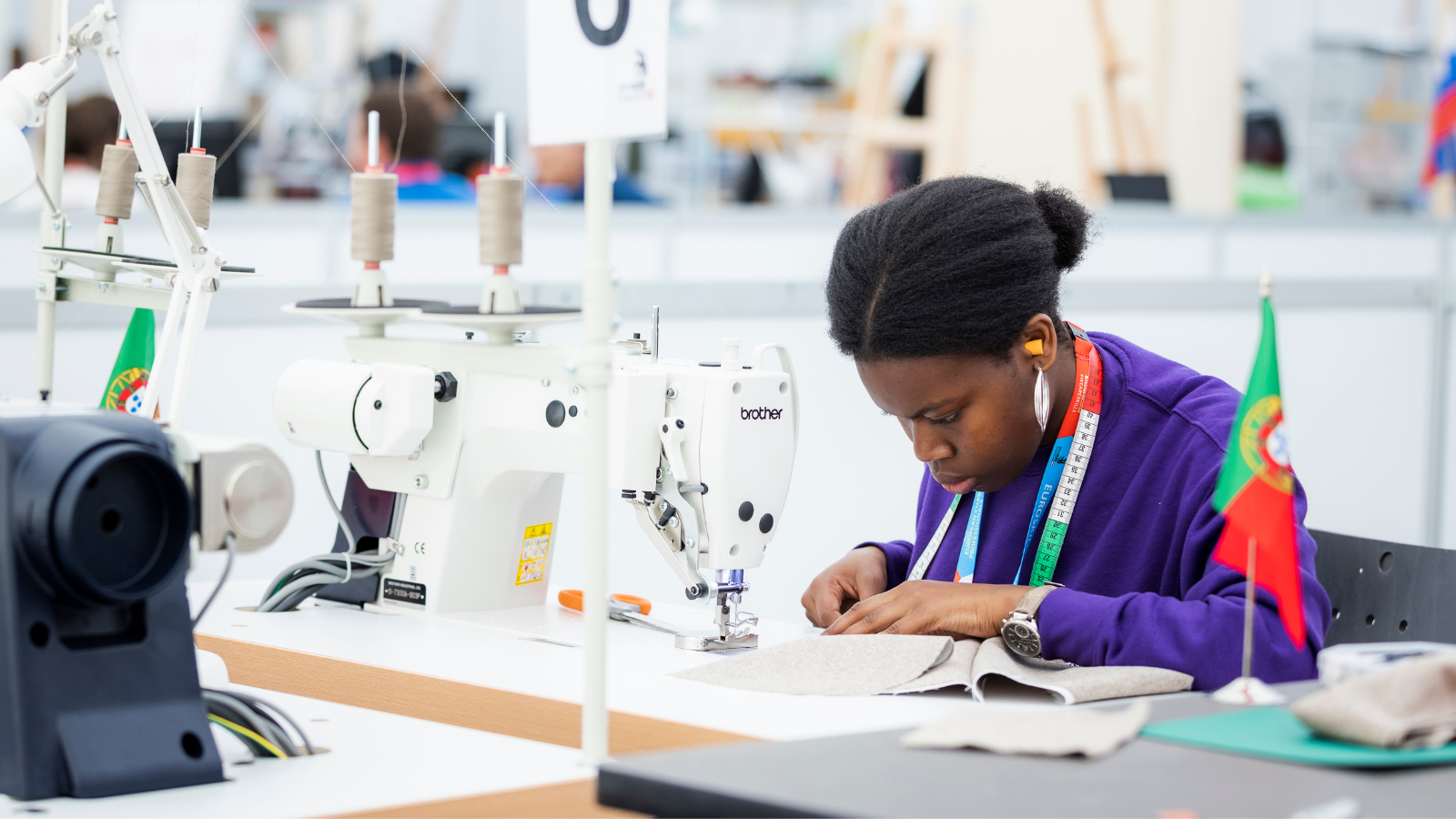 At EuroSkills. there are competitions and demonstrations in 45-50 skills, which are grouped into six industry sectors:
Construction and Building Technology
Creative Arts and Fashion
Information and Communication Technology
Manufacturing and Engineering Technology
Service Industry
Transportation and Logistics.
EuroSkills competitors represent the best of their peers and are selected to compete at EuroSkills after taking part in national competitions held in their respective countries. At EuroSkills, they must demonstrate technical abilities both individually and collectively to execute specific tasks for the skills they are studying and will perform in the future. Competitors are challenged to complete a test project or series of projects within strict timeframes over the course of three days. The projects demand complex technical knowledge and capabilities that the young people are learning and mastering through their studies and workplace training.
EuroSkills takes place over five days, beginning with an Opening Ceremony, followed by three days of skill competitions, and concluding with a Closing Ceremony where awards including Gold, Silver, Bronze, and Best of Nation medals, and the prestigious Jos de Goey Best in Europe Award are presented.
Around 500 WorldSkills Europe Experts from industry and the education sector accompany the Competitors at EuroSkills. WorldSkills Europe Experts are a critical part of the EuroSkills eco-system. Each of the skill competitions at EuroSkills requires a dedicated team of specialist Experts, Workshop Managers and other volunteers in order to be staged. WorldSkills Europe Experts represent their Member Country, sharing their experience in a skill, trade, or technology.
Visitors to EuroSkills Competitions have the opportunity to try hands-on job-related skills across a huge range of careers at the many 'Try-a-Skill' activities, and tens of thousands of school-aged young people who visit are encouraged to turn their passions into a profession.
Watch the highlights from EuroSkills Graz 2021
Upcoming EuroSkills Competitions
All EuroSkills Competitions
| No. | Year | Location |
| --- | --- | --- |
| 10 | 2027 | Düsseldorf, Germany |
| 9 | 2025 | Herning, Denmark |
| 8 | 2023 | Gdańsk, Poland |
| 7 | 2021 | Graz, Austria |
| 6 | 2018 | Budapest, Hungary |
| 5 | 2016 | Gothenburg, Sweden |
| 4 | 2014 | Lille, France |
| 3 | 2012 | Spa-Francorchamps, Belgium |
| 2 | 2010 | Lisbon, Portugal |
| 1 | 2008 | Rotterdam, The Netherlands |
Results from past EuroSkills Competitions
Results from EuroSkills Gothenburg 2016 and onwards are available at the link below.
Europass
For their participation in Europe's biggest skills excellence event, and in collaboration with Cedefop, all EuroSkills Champions will receive a Europass Mobility certificate to support their future careers.
Europass is an initiative which aims to help young people make their skills and qualifications recognised within Europe.
National skills events in Member Countries
In each Member Country, regional and national skills competitions are organised to promote the power of skills and to find the champions who will compete for their nation on the international stage. For more information about national skills events please visit our Member Organisations page.
---