Germany and Luxembourg to co-host EuroSkills 2027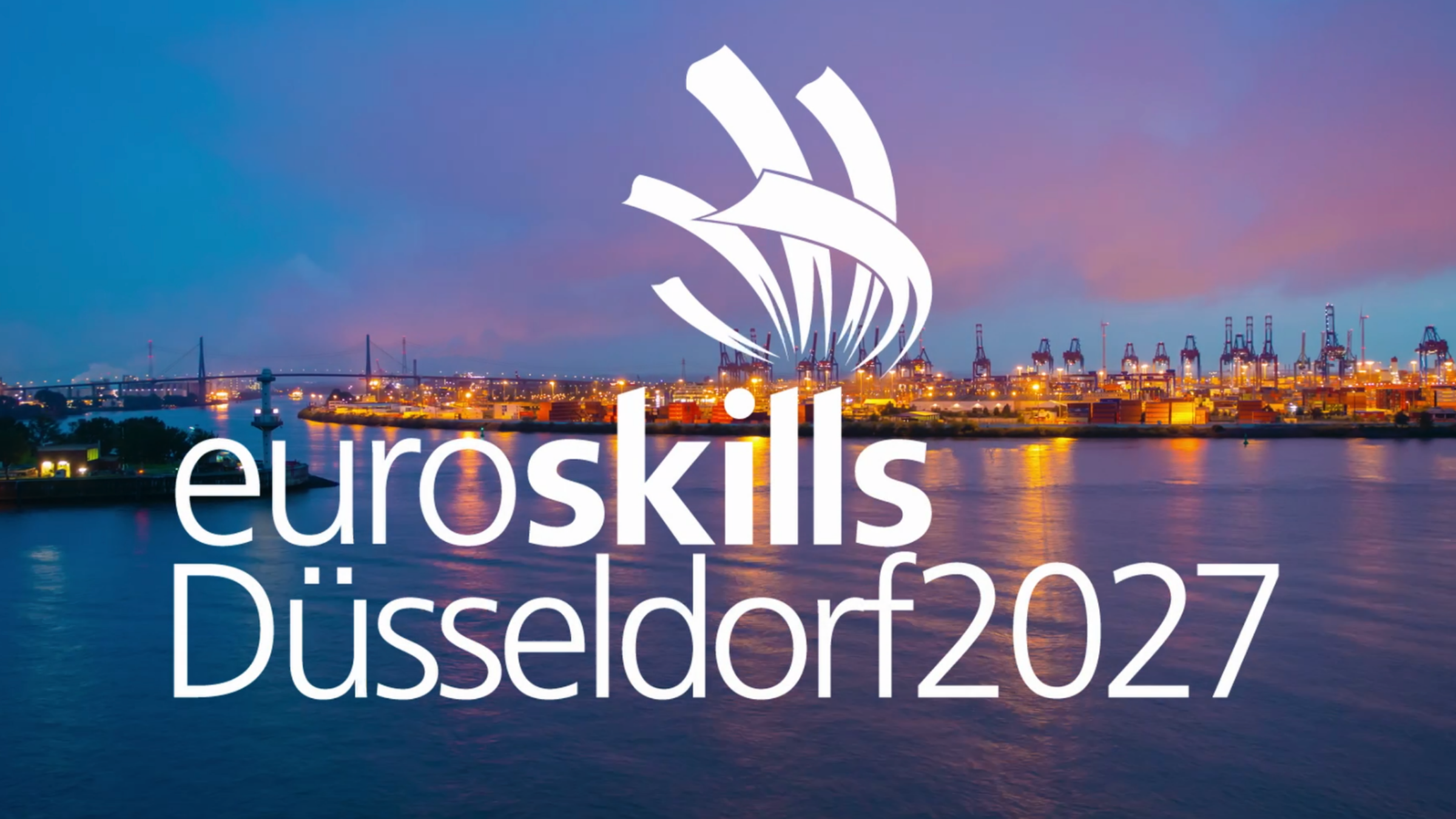 Düsseldorf has been named as the host city for the tenth biennial EuroSkills Competition in 2027. WorldSkills Europe Members voted unanimously for the joint bid by Germany and Luxembourg at the 2022 General Assembly.
For the first time in the 15-year history of WorldSkills Europe, two nations will jointly host a EuroSkills Competition.
WorldSkills Germany and WorldSkills Luxembourg presented a joint application to host EuroSkills in Düsseldorf in 2027 to the WorldSkills Europe 2022 General Assembly in Krakow on Thursday 16 June, after which WorldSkills Europe Member Countries voted unanimously in favour of the bid.
Teija Ripattila, Chair of the Board of WorldSkills Europe, said: "Congratulations to Germany and Luxembourg on the success of their bid to host EuroSkills in Düsseldorf in 2027. This milestone partnership will benefit the WorldSkills movement hugely – it sends such a positive message about the importance of transnational collaboration and how, by working more closely together, we can achieve even greater levels of skills excellence and development in Europe and beyond,
"Germany and Luxembourg are key players in the WorldSkills movement, and we wish them and their organising partners well with their work over the next few years. We know they will do an excellent job," added Ripattila.
Hubert Romer, CEO of WorldSkills Germany, said: "We have been working towards this moment for a long time, so this result is a wonderful reward.
"We plan to use the years in the lead up to EuroSkills Düsseldorf 2017 to develop a series of innovative projects to promote the benefits of cross-border exchange between European youth. We talk so much about the merits of our education systems. Now we can prove to the world what potential they have. We can use this major event to get young people excited about vocational education and training by bringing skilled professions to life for everyone to see."
Gil Belling, President of WorldSkills Luxembourg, said: "It would not be easy for Luxembourg to deliver such a large project alone, so we are delighted to be leading the way with Germany to host 2027 together as partners. Both Luxembourg and Germany know exactly how to organise successful skills competitions. We will create a great event for the European VET family which will have a positive and lasting impact."
Belling added: "We hope our cooperation could also encourage other countries in the future to consider organising Europe's largest educational event together with potential partner countries."
EuroSkills Düsseldorf 2027 is supported and endorsed by a number of key partners, including the German Federal Ministry of Education and Research and the Federal Ministry of Economics and Climate Protection, the State of North Rhine-Westphalia's Ministry of Labour, Health and Social Affairs and the State's Ministry of Economics, Innovation, Digitization and Energy Luxembourg's Ministry of Education, Children and Youth, the City of Düsseldorf and Messe Düsseldorf.
Düsseldorf is the capital city of the State of North Rhine-Westphalia, the most populous state of Germany. It is a major international business and financial centre with a broad mix of industries.
EuroSkills Düsseldorf 2027, which is proposed for September 2027, will be held at the Messe Düsseldorf.
WorldSkills Poland also won a unanimous vote at the WorldSkills Europe General Assembly (16 June, Krakow) in favour of their bid to host EuroSkills 2023 in the city of Gdańsk. Read more about the EuroSkills Gdańsk 2023 announcement.