WorldSkills Europe General Assembly 2021 in Kraków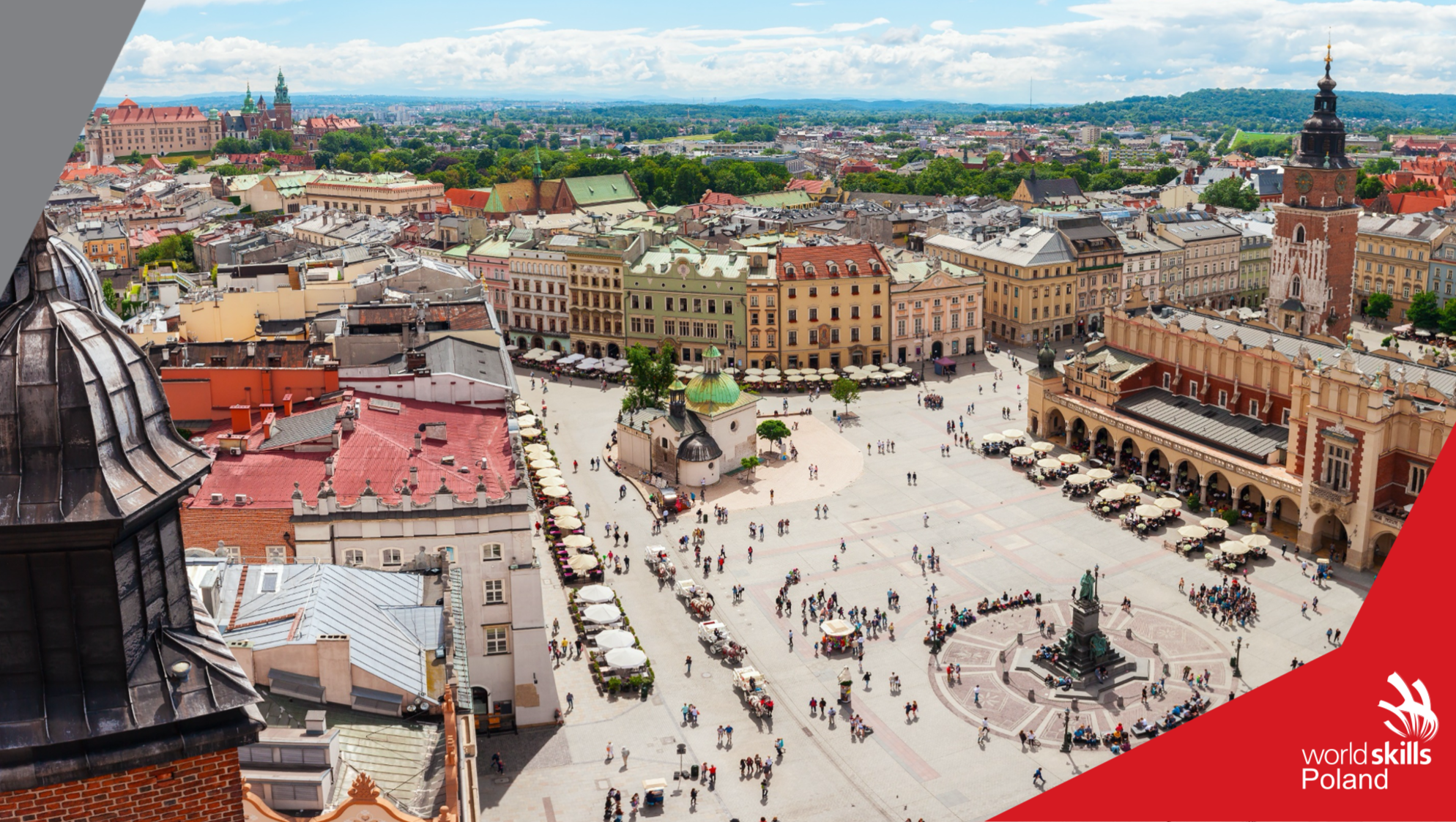 Poland has been chosen to host the WorldSkills Europe General Assembly 2021
Poland became the 28th country to join WorldSkills Europe in 2017 and the 80th country to join WorldSkills International in 2018 following successful applications by Poland's Foundation For The Development Of The Education System (FRSE).
Although officially only a WorldSkills Europe member country since 2017, Poland has a much longer connection with vocational skills, with the FRSE recently celebrating its 25th anniversary. Under a different organisation, Poland also competed at EuroSkills Rotterdam 2008 and returned again under the direction of FRSE for EuroSkills Budapest 2018, with the team entering eight skills. At EuroSkills Budapest 2018, Poland achieved a Medallion for Excellence in Cooking and a year later, at WorldSkills Kazan 2019, they won a silver medal in this skill. A lot of work was undertaken between Budapest and Kazan which had a significant impact for young people and the promotion of WorldSkills values in Poland.
"Hosting the WorldSkills Europe General Assembly is a great opportunity to showcase the excellence and innovation in the area of technical and vocational education in Poland, and to exchange experiences and best practice with other WorldSkills Europe members," said Izabela Laskowska, Technical Delegate, Director of the VET and Adult Education Office at the FRSE, which also implements the Erasmus+ programme in Poland.
The WorldSkills Europe General Assembly 2021 will take place in June 2021.