WorldSkills Europe approves Greece application for Membership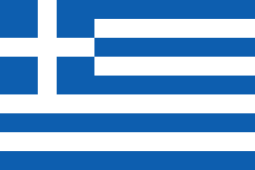 WorldSkills Europe has approved an application from Greece to become a Member Country. The decision was made by the WorldSkills Europe Board when they met in Stockholm on 20 September 2022.
Greece's Membership will be ratified at the WorldSkills Europe General Assembly, which is scheduled for September 2023.
Chair of the Board of WorldSkills Europe, Teija Ripattila, said: "We are delighted to welcome Greece to WorldSkills Europe and look forward to working together to gain further knowledge and expertise for the benefit of all
WSE Member Countries
, who are united by the common belief that skills have the power to change the world for the better."
The Membership of WorldSkills Greece is organised by the General Secretariat for Vocational Education, Training, Lifelong Learning and Youth, which is part of the Greek government's
Ministry of Education and Religious Affairs
, and is supported by
Bodossaki Foundation
, which is committed to creating equal opportunities for all.
Niki Kerameus, Minister of Education and Religious Affairs, the Hellenic Republic, said: "Recent reforms in the National System of Vocational Education, Training and Lifelong Learning have contributed greatly to raise the attractiveness and to increase the participation rate for VET in Greece,
"Seeking to develop further vocational skills, share best practices and foster competences, joining WorldSkills Europe creates new opportunities to reinforce our VET system," added Kerameus.
The approval of Greece's application to become a Member of WorldSkills Europe means that WorldSkills Greece will be able to participate at EuroSkills 2023 in Gdańsk, Poland, and at future EuroSkills Competitions and related activities.
The Official Delegate of WorldSkills Greece for WorldSkills Europe is Dr. Georgios Voutsinos, Secretary General for Vocational Education, Training, Lifelong Learning and Youth, Ministry of Education and Religious Affairs. The Technical Delegate of WorldSkills Greece is Ms. Vassiliki Boltsi, Employee for European and International Affairs at the General Secretariat for Vocational Education and Training, Lifelong Learning & Youth, Ministry of Education and Religious Affairs.
In view of Greece's participation in the EuroSkills Competition, a national committee has been established for the planning and organisation of the Greek National Competition under the coordination of Dr. Loukas Zahilas of Cedefop, Head of Department for VET and Qualifications.
About Vocational Education and Training (VET) in Greece
Companies provide apprenticeships in accordance with the training regulations, developed by the Ministry of Education and Religious Affairs with the contribution of social partners.
National standards, training regulations and the quality assurance framework ensure the quality of VET programmes.
In order to increase the permeability of VET, recent policies have opened access to higher education for IVET graduates. The changes follow the Riga conclusions in fostering the role of work-based learning and apprenticeship schemes in VET and improving access for all to VET and to professional qualifications through more flexible and permeable systems.