WorldSkills Europe announces appointment of two new Board Members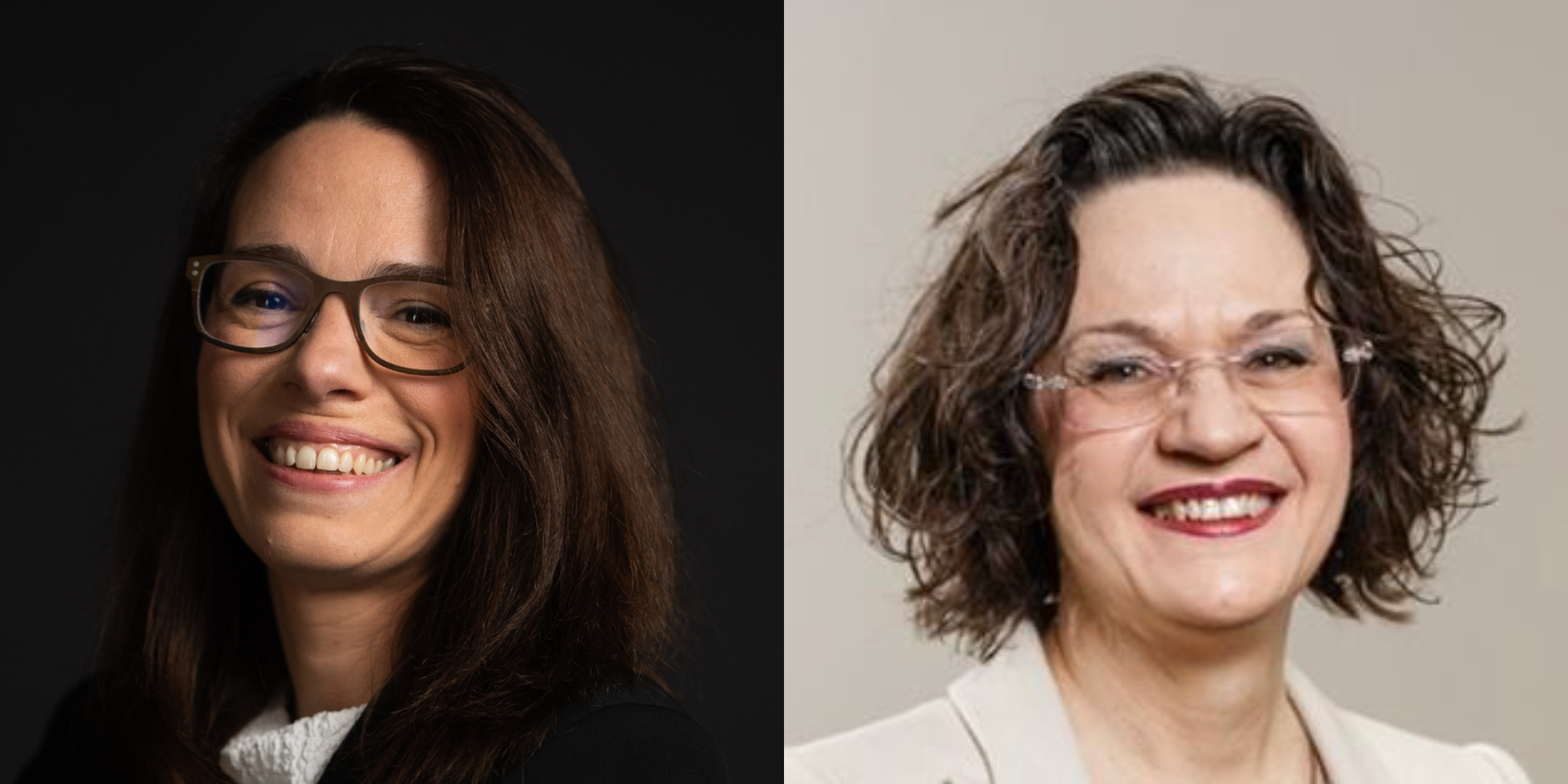 Alina Fleaca of WorldSkills Belgium and Christine Davatz of Switzerland join WSE Board.
WorldSkills Europe is delighted to announce that Alina Fleaca, Technical Delegate for WorldSkills Belgium, and Christine Davatz, former Official Delegate for Switzerland, have been appointed as Members of the WorldSkills Europe Board of Directors.
Alina and Christine were elected to the Board following a vote by WorldSkills Europe Members at the 2023 General Assembly, which took place in Gdańsk, Poland today (6 September 2023).
The new appointments come as Teija Ripattila (Finland), Chair of the Board, and Terry Cooke (UK), Treasurer and Board Secretary, both complete their terms as Board Members on 9 September 2023.
Guillaume Suteau (France), current Board Member and Chair of the Competition Committee, will take up the role of Chair of the Board, with Patrik Svensson (Sweden), current Board Member, becoming Chair of the Competition Committee (formerly Vice Chair).
Alina Fleaca (pictured, above left) takes up the role of Vice Chair, Competition Committee, and Christine Davatz (above right) becomes Treasurer.
Introducing Alina Fleaca
Alina Fleaca has been working full time for WorldSkills Belgium since 2009. She has served as Belgium's Technical Delegate for EuroSkills Competitions since 2014 and for WorldSkills Competitions since 2013. She has fulfilled the roles of Jury President and Jury President Team Leader in past Competitions, and has also been active in several working groups both for WorldSkills Europe and WorldSkills International. Alina has also trained Experts and other Technical Delegates during WorldSkills Competitions.
During WorldSkills Kazan 2019, Alina was Competition Committee Delegate for Team Leaders, chairing the meetings of Team Leaders from all WorldSkills International member countries.
Born in Sibiu, Romania, Alina moved to Belgium in 2008. She has a bachelor's degree in translations and interpretations (French, English, Romanian) and a master's Degree in Tourism and Services.
Introducing Christine Davatz
In a career spanning more than three decades, Christine Davatz has dedicated her entire working life to the education and training of young people. For 20 years, Christine served as the Official Delegate of Switzerland and head of delegation for the Swiss teams at WorldSkills and EuroSkills Competitions. Christine also worked for the Swiss Association of SMEs (small and medium-sized enterprises) for 36 years, where she developed and maintained strong relationships with around 250 professional associations.
Although officially retired since 2022, Christine joins the WorldSkills Europe Board as Treasurer based on her Honorary Member status, which she received in recognition of her lifetime commitment to vocational education, and with full support from SwissSkills.
Laurence Gates, CEO, WorldSkills Europe, said: "Alina and Christine have both already contributed so much to the growth of the WorldSkills movement in their respective roles in Belgium and Switzerland. I congratulate them both on their appointments and very much look forward to working with them in their new roles on the Board."
WorldSkills Europe thanks Teija Ripattila and Terry Cooke
"We extend our sincere thanks to Teija Ripattila and Terry Cooke, both of whom have been unwavering in their support for WorldSkills Europe, for being cheerleaders for our Members and young people, and for vocational skills and education," said Laurence Gates, CEO, WorldSkills Europe.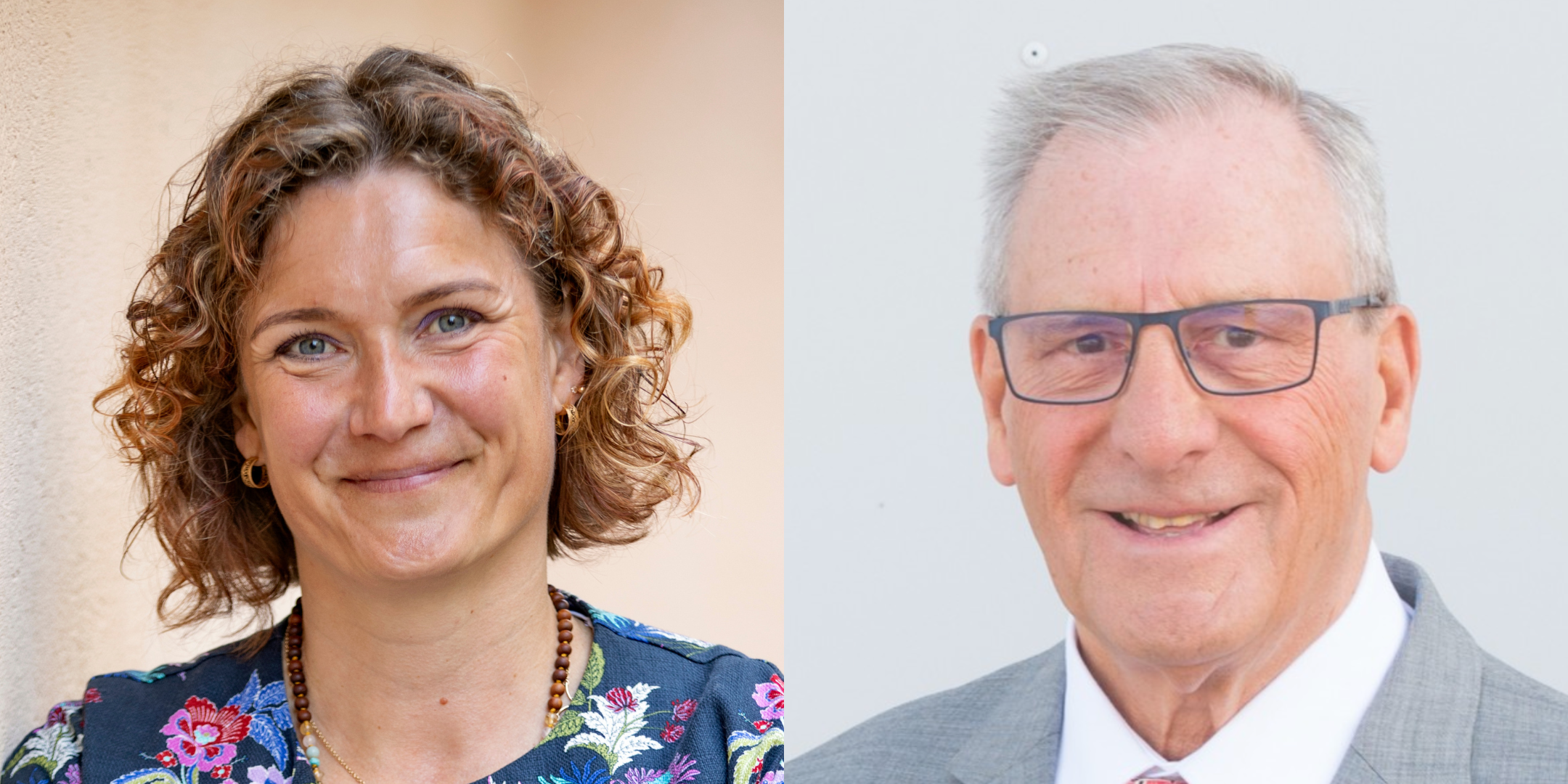 Teija Ripattila is Finland's Chief Training Manager and Official Delegate for EuroSkills, and Team Leader for WorldSkills. Teija served as a Member of the WorldSkills Europe Board of Directors since 2014, most recently as Chair of the Board, since 2021.
Terry Cooke began his career as a teacher in the UK, but moving to western Canada soon afterwards, he served as a teacher, Vice Principal, and Principal at three different schools. Terry was Skills Canada Secretary from 1991-94, President 2004-10, Official Delegate 2003-11 and was a founding member of WorldSkills Calgary 2009. Terry served as Treasurer and Board Secretary on the WorldSkills Europe Board of Directors since 2018.
WorldSkills Europe Board of Directors – as of 10 September 2023
Guillaume Suteau (France), Chair of the Board
Patrik Svensson (Sweden), Chair, Competition Committee
Alina Fleaca (Belgium), Vice Chair, Competition Committee
Christine Davatz (Switzerland), Treasurer
Ben Blackledge (UK), Board Member, Equity, Diversity and Inclusion