#WhatsYourSkill campaign for World Youth Skills Day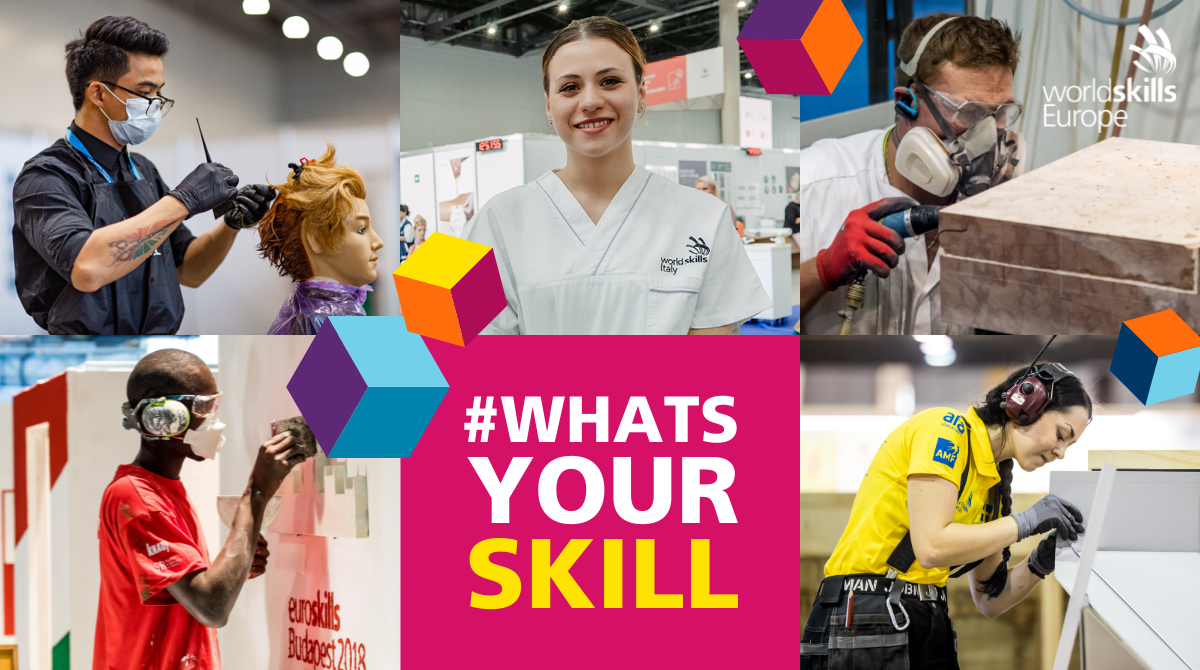 Throughout June and July 2021, members of the WorldSkills movement have been encouraging young people to share engaging, entertaining, and educational videos on TikTok and Instagram showcasing, teaching, and celebrating their skills.
The theme, created by WorldSkills International, supports World Youth Skills Day (WYSD) 2021, which took place on 15 July, with a global call to action for youth to share #WhatsYourSkill?
The campaign encourages conversations around skills that supports the United Nations WYSD 2021 Theme: Reimagining Youth Skills for the Present and Future.
Celebrating resilience and innovation
Digital skills and connectivity, creative and innovative thinking skills, skills for employability and resilience
Partnerships for scaling up youth skills development
As part of the campaign, WorldSkills Europe launched its TikTok account @worldskillseurope on 5 July.