SkillsPortugal, Digital 2021 event makes history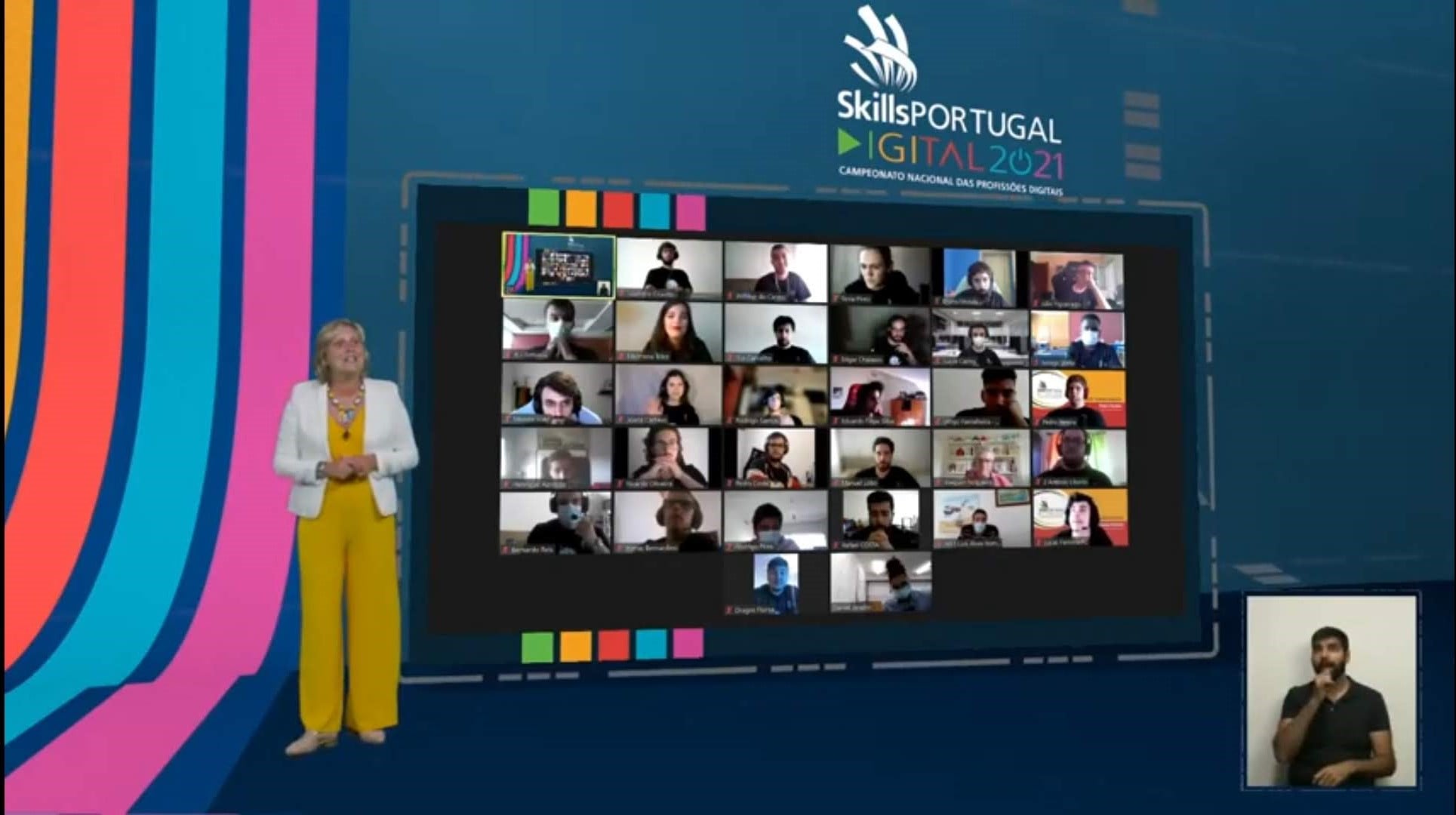 In a period marked by the postponement of face-to-face skills competitions at national and international level, WorldSkills named 2021 the Year of Innovation and called upon members of the movement to find new ways to showcase skills and offer young people and their trainers continued opportunities for development.
WorldSkills Portugal responded by developing the country's first ever all-digital national skills competition ­– SkillsPortugal, Digital 2021.
Supported by national and worldwide reference partners in the digital area, including Microsoft, Amazon, CISCO, and Google, the virtual event welcomed 116 competitors, 105 Experts, 18 Chief Experts, and 47 education and training institutions from across the country to take part over the course of three weeks, between 21 June and 9 July 2021.
A total of 18 skills were represented, including: Cloud Computing, Cyber Security, Graphic Design, Digital Marketing, and 3D Modelling among others.
The achievements of all participants were celebrated at the end of the Competition during a virtual Closing Ceremony, where a total of 55 medals awarded to the highest scoring competitors.
Visit skillsportugaldigital.pt to find out more.