Poland stages first ever National Competition Finals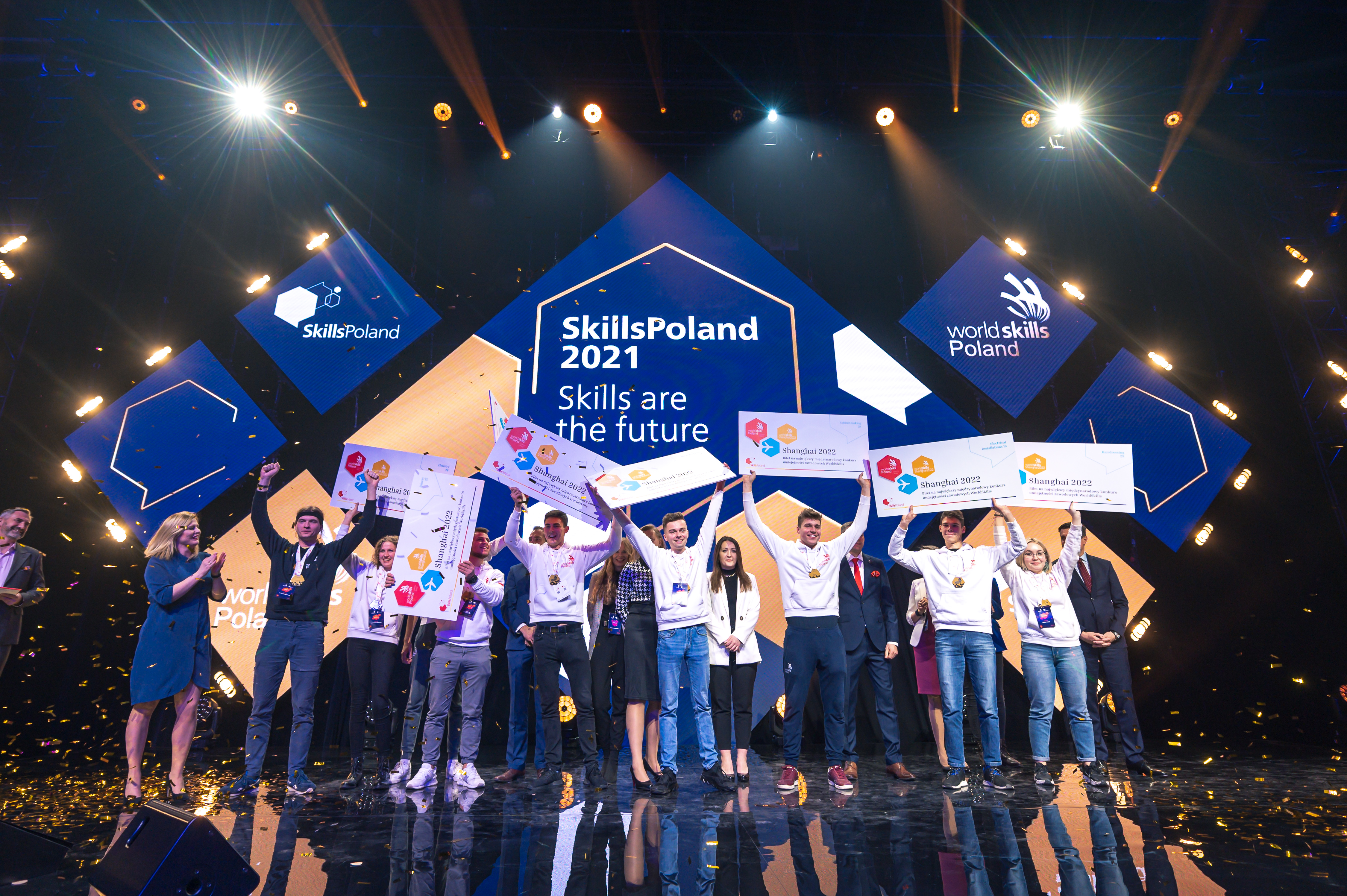 WorldSkills Poland has staged its first ever National Competition Finals - SkillsPoland 2021.
Seventy-one of Poland's most talented young professionals gathered in the city of Gdańsk on 25 and 26 November 2021 to compete in nine different skill competitions including: Floristry, Hairdressing, CNC Milling, Plumbing and Heating, Electrical Installations, Cabinetmaking, Heavy Vehicle Technology, Hotel Receptioning, and Joinery.
The event also served as Poland's main selection event for the Competitiors that will take part in WorldSkills Shanghai 2022. ​Details of the winning Competitors can be found at: https://worldskillspoland.org.pl/skillspoland2021-gdansk.
WorldSkills Poland held two other National Competitions earlier this year for Chemical Lab Technician (28 May 2021) and IT skills (2 June 2021).​​​​​ The winners of these skill competitions were also confirmed as members of the national team that will compete at WorldSkills Shanghai 2022.
Raising the profile of TVET in Poland
Although officially only a WorldSkills Europe member country since 2017, Poland has a much longer connection with vocational skills, with the Foundation For The Development Of The Education System (FRSE) recently celebrating its 25th anniversary.
Under a different organisation, Poland competed at EuroSkills Rotterdam 2008 and returned again under the direction of FRSE for EuroSkills Budapest 2018, with the team entering eight skills. At EuroSkills Budapest 2018, Poland achieved a Medallion for Excellence in Cooking and a year later, at WorldSkills Kazan 2019, they won a silver medal in this skill. At EuroSkills Graz 2021, WorldSkills Poland achieved its best results so far at a EuroSkills Competition, winning three bronze medals.
WorldSkills Poland will also host the WorldSkills Europe General Assembly in 2022 in Krakow.