Official Report of EuroSkills 2016, Gothenburg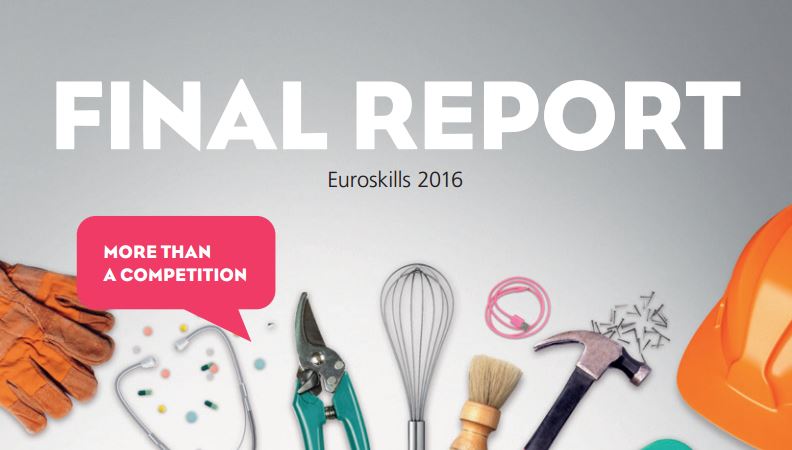 Almost 4 months have passed since the EuroSkills 2016 came to an end. The Swedisch Organizing Committee took the opportunity to evaluate and summarize the successes and the lessons learned from this 5th edition.
A document that gives a good insight of the reach and power of this event. And a great legacy for future organizers but also members organizations.