Mastercam becomes Skill Sponsor of WorldSkills Europe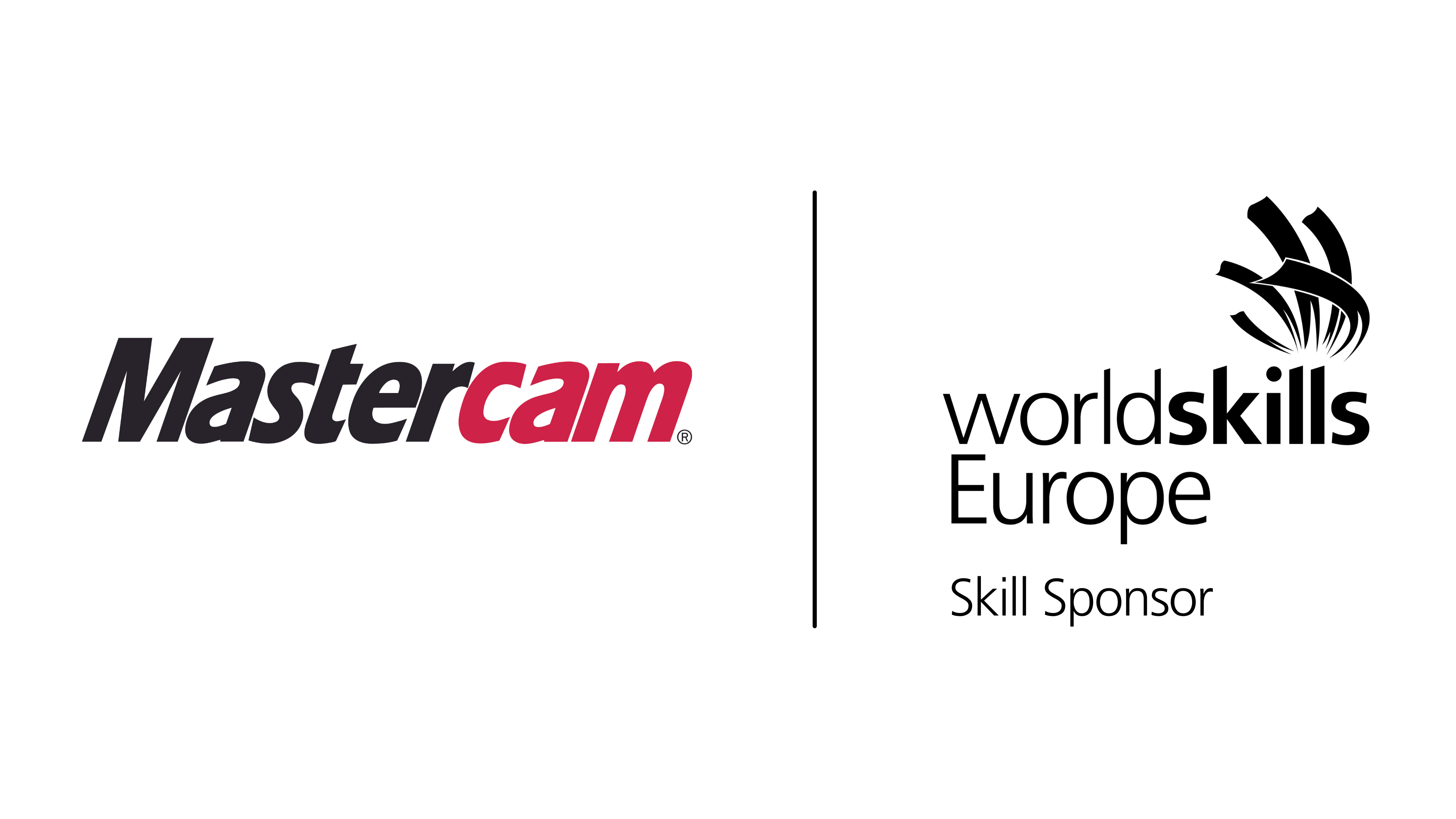 WorldSkills Europe is excited to welcome Mastercam as a Skill Sponsor
Mastercam is the world's leading CAD/CAM software designed for innovation, streamlined precision, and efficiency in manufacturing. The software empowers designers and NC programmers across a spectrum of industries, delivering manufacturing solutions for milling, turning, wire EDM, router programming, Swiss machining, plasma cutting, lasers, and 3D design and drafting.
As a Skill Sponsor of WorldSkills Europe, Mastercam will support CNC competitions in the Manufacturing and Engineering Technology sector at EuroSkills. The Mastercam software will be made available for free to Competitors and Experts for training and participation at EuroSkills Competitions.
Teija Ripattila, Chair of the Board, WorldSkills Europe, said: "We are delighted to welcome Mastercam to WorldSkills Europe as a Skill Sponsor. Mastercam's support will help us continue to drive up standards of excellence in manufacturing and inspire the next generation of skilled professionals across Europe. We look forward to working closely with Mastercam throughout this partnership."
Peter Mancini, Education Manager, Mastercam, said: "We are proud to join WorldSkills Europe as a Skill Sponsor. Users of Mastercam software form the world's strongest CAD/CAM community, pushing product development, machining innovation, and manufacturing advancements on an international scale. Through our partnership with WorldSkills Europe, Mastercam will help EuroSkills participants improve the critical technology skills needed to excel in their training and professional development. We are excited for the future of both EuroSkills Competitions, and of manufacturing and skilled trades as a whole".