Join WorldSkills Europe as the Administration and Member Services Coordinator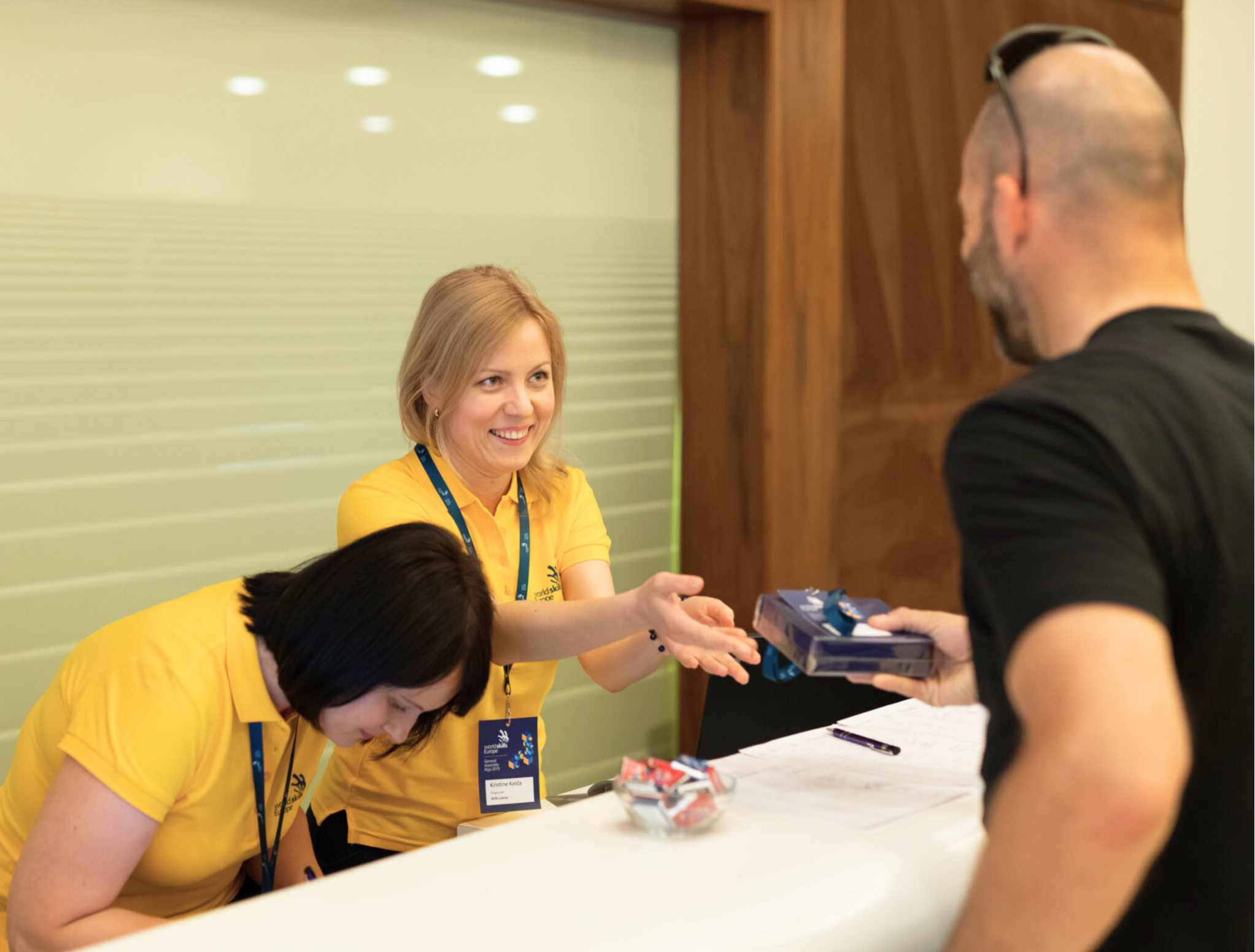 WorldSkills Europe is hiring an Administration and Member Services Coordinator to join its team.
WorldSkills Europe is looking for a motivated, passionate, and hard-working Administration and Member Services Coordinator (freelancer/independent contractor) to support its virtual team.
The coordinator position will be responsible for the full range of administrative tasks of the WorldSkills Europe organisation as well as acting as first point of contact for Member country organisations. This position will also support the training of new delegates for the organisation.
The right candidate will ideally be based in Europe, be comfortable working with a small remote team through an ability to effectively interact with staff at all levels from across the organisation, while remaining flexible, analytical, proactive, resourceful, and efficient.
Key responsibilities
Organise international seminars and workshops;
Update and maintain program calendars and track deadlines;
Make arrangements (travel, accommodation and other) for Board and team meetings, prepare agendas, take minutes, and track action items;
Assist in preparing agreements, manage paperwork, and track progress against agreed milestones;
Undertake other administrative, research and campaign support tasks as required;
Support planning processes, implement project debriefs and coordinate calendars;
Maintain and improve team efficiency and coordination;
Handle appropriate written and verbal correspondence with diverse stakeholders;
Participate in strategy, planning and review meetings,
Represent WorldSkills Europe in meetings;
Write content for reports, case studies and other purposes as appropriate;
Provide operational support to the Host of EuroSkills Competitions when preparing the event;
Handle the Member Support desk during EuroSkills Competitions;
Prepare and implement the training of new delegates.
Skills, knowledge and experience
At least 2 years' experience in administration and management;
Knowledge of and interest in the vocational education sector;
Knowledge of and previous involvement in WorldSkills Competitions and related activities a must;
Excellent written and verbal communication skills in English (additional languages an advantage), including an ability to summarise complex information and present it in a simplified, accurate format;
Demonstrated ability to work effectively with diverse community groups from non-English speaking countries;
Strong organisational, time management and project management skills;
Ability to manage up and manage across, and ability to work with staff at all levels (experience working with teams remotely is preferred);
Self-starter, ability to use initiative and provide proactive support to a team;
Great organisational and interpersonal skills;
Enthusiastic team-player with a friendly and professional personality;
Flexibility with working hours;
Experience organising and working for a highly motivated and technically proficient team;
PC Applications: use of Word, Excel and PowerPoint and electronic diary and mailing systems.
Find out more by downloading the application pack (PDF, 145KB). Deadline for applications, 27 October 2023.