Ireland becomes Member of WorldSkills Europe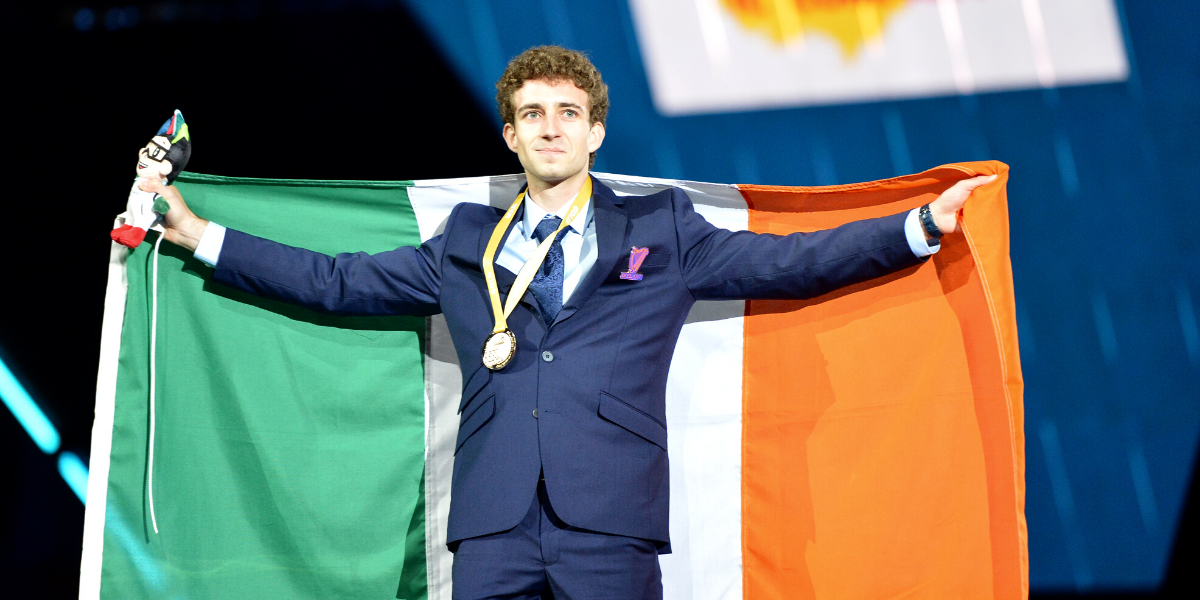 Olivier Bal-Petre, Cloud Computing Gold Meadal Winner, Team Ireland, WorldSkills Kazan 2019.
WorldSkills Europe Members have formally ratified and welcomed Ireland as a returning Member of WorldSkills Europe. The decision was made at the WorldSkills Europe General Assembly in Krakow on 16 June 2022.
Through Government of Ireland, WorldSkills Ireland has organised and run national skills competitions each year since 1956 providing thousands of apprentices and the skilled youth of Ireland the chance to compete to become the best of the best in the country. Ireland became a Member of WorldSkills International in 1956 and has participated at every WorldSkills Competition to date.
"As the membership of WorldSkills Europe continues to grow so does the commitment of our Members to use the power of skills to change worlds," said Teija Ripattila, Chair of the Board of WorldSkills Europe. "We are delighted to welcome Ireland back to WorldSkills Europe and look forward to the new perspectives and insights they will bring."
WorldSkills Ireland first became a Member of WorldSkills Europe in 2008 and competed at the first three EuroSkills Competitions – Rotterdam 2008, Lisbon 2010 and Spa-Francorchamps 2012. By re-joining as a WSE Member in 2022, WorldSkills Ireland will once again be able to participate at EuroSkills Competitions and related activities as one of WorldSkills Europe's total number of 31 Member Countries.
"WorldSkills Ireland is very excited to re-join the WorldSkills Europe community and we are already looking forward to participating at EuroSkills Gdansk 2023 and all future Competitions," said Michael Hourihan, Official Delegate, WorldSkills Ireland (pictured below).
"Participation at EuroSkills events will help us further improve the quality of our training processes and provide unparalleled career building opportunities for our country's skilled young professionals," added Hourihan.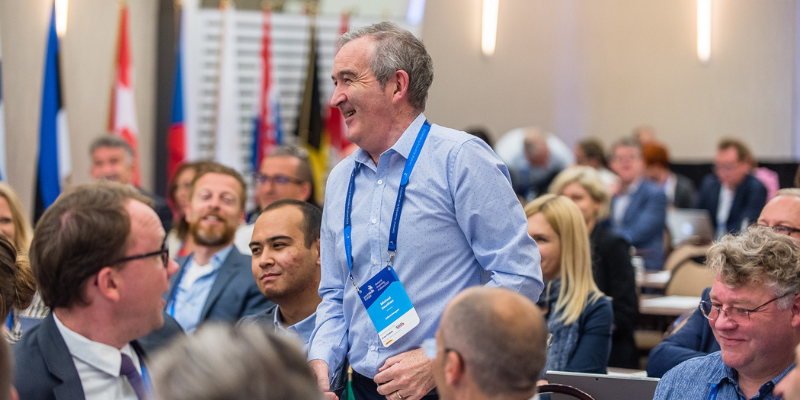 Michael Hourihan, Official Delegate of WorldSkills Ireland. Photo from the WorldSkills Europe General Assembly 2022 in Krakow.
To find out more about WorldSkills Ireland, visit: worldskillsireland.ie.