Herning to host the 9th EuroSkills Competition in 2024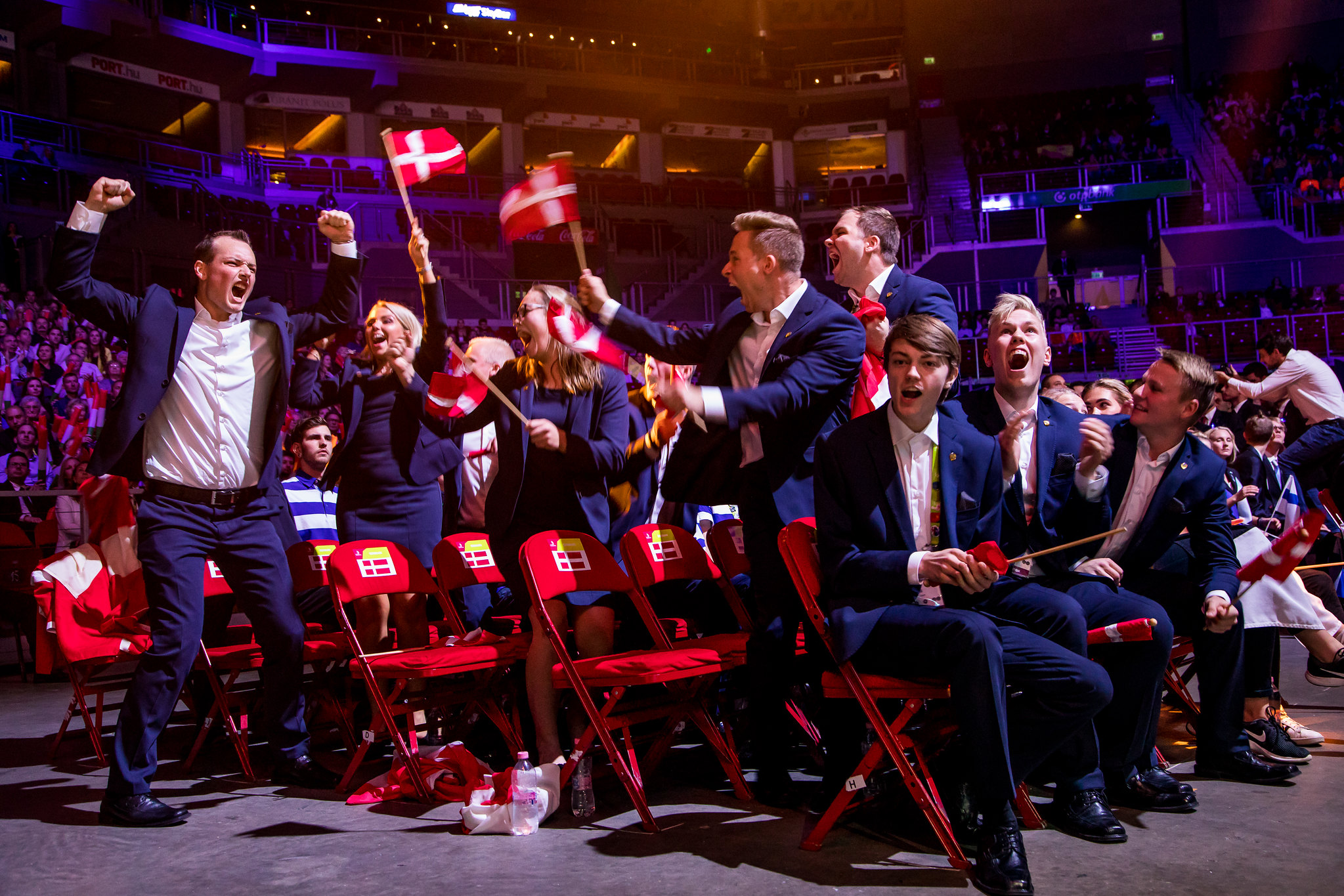 Denmark has been chosen to host EuroSkills in 2024. WorldSkills Europe Members voted unanimously for the Danish city at its General Assembly on 16 September 2020.
The Danish government worked closely with the Trade Union Movement's Main Organisation, the Danish Employers' Association, Herning Municipality, the Central Jutland Region and Skills Denmark on the bid to bring EuroSkills to Denmark in 2024 as part of an ambitious overall strategy to get more young people to choose vocational education.
Commenting on the country's successful appointment, Denmark's Minister for Children and Education Pernille Rosenkrantz-Theil said: "It is difficult to contain our excitement that EuroSkills will be held in Denmark. EuroSkills is more than a competition. It is a way to focus on the many exciting vocational education programmes and the opportunities it offers to be excellent at one's skill."
Jesper Juul Sørensen and Søren Heisel Chairman and Deputy Chairman of SkillsDenmark said: "We look forward to welcoming our colleagues from all over Europe. It is a huge event that is now coming to Denmark for the first time ever. International skills competitions give talented young Danish people the opportunity to compete against the elite from all over Europe, and at the same time provide inspiration for developing the trades and skills and the way we work with vocational education."
Dita Traidas, President of WorldSkills Europe, said: "Congratulations to Denmark on their successful appointment to host EuroSkills 2024. Denmark is a strong member of WorldSkills Europe and we are thankful for their devotion, commitment, and investment to help drive the WorldSkills movement forward. We wish them well with their work over the next few years and we are very proud of them."
Denmark was originally due to compete against WorldSkills Netherlands in the bidding process, but WorldSkills Netherlands informed WorldSkills Europe of the withdrawal of their bid in July 2020. WorldSkills Europe fully understands the difficult decision WorldSkills Netherlands had to make, and would like to thank them and their stakeholders for the efforts put into their bid. We wish them all the best, and look forward to our continued collaboration.
Euroskills 2024 will be held at MCH Messecenter Herning which is the largest exhibition centre in Scandinavia. Herning houses a thriving industrial sector, with a large international workforce focusing on a shift towards Industry 4.0. This is a result of a long-standing tradition of close cooperation between local industry and businesses, educational institutions, elementary schools and the municipality.