A fond farewell to SwissSkills' Rico Cioccarelli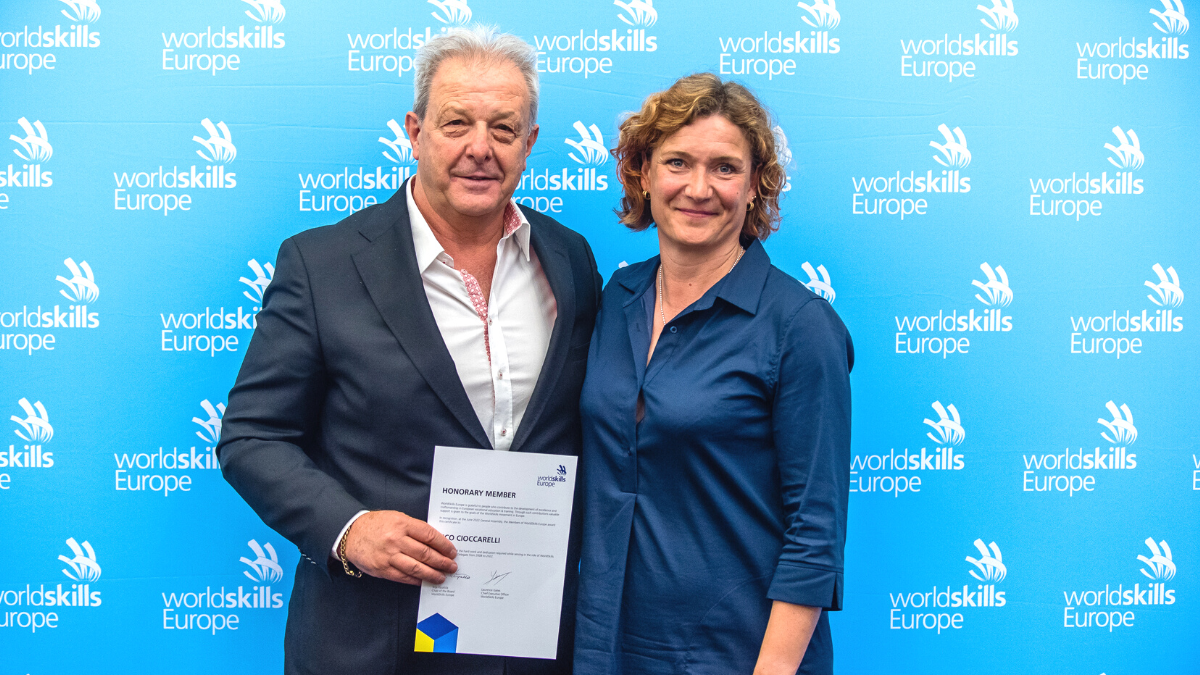 The WorldSkills Europe community has bid farewell to Rico Cioccarelli, Switzerland's Technical Delegate, who is retiring this year after being involved in the WorldSkills movement for more than 30 years.
Throughout the course of his career, Rico's contribution to the development and promotion of skills and skills excellence has been huge – he has made a remarkable impact in Switzerland, in Europe, and the across the world.
Rico started his career as an apprentice tiler and stove builder before going on to complete higher education courses in his profession and in business management. He then founded his own ceramics solutions company in 1987 and at the same time became a teacher at a vocational school.
Rico first became involved in the WorldSkills movement more than 30 years ago, serving as an Expert at WorldSkills Amsterdam 1991, and then a Chief Expert for four consecutive Competitions.
He became Switzerland's Technical Delegate for WorldSkills Shizuoka 2007, a role which he continued for our very first EuroSkills Competition – Rotterdam 2008, and then for every EuroSkills and WorldSkills Competition right up to EuroSkills Graz last year.
In recognition of his lifelong commitment to the development and promotion of skills in Switzerland, in Europe and the across the world, Rico was awarded with an Honorary Membership of WorldSkills Europe at the General Assembly in Krakow on 16 June 2022.
WorldSkills Europe thanks Rico for his years of devoted service and we wish him a very happy, healthy and long retirement.
Image caption: Rico Ciocciarelli with Chair of the Board of WorldSkills Europe, Teija Ripattila. Photo by Mirek Rybni. Creative Commons Copyright (Attribution-NonCommercial-NoDerivs).