EuroSkills 2014 Medals designed by students through a competition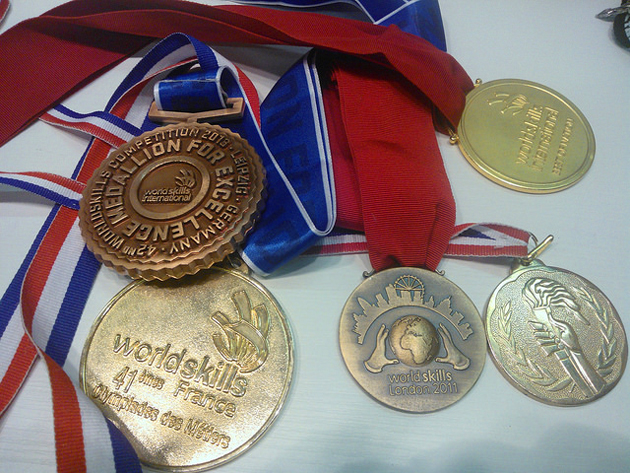 Students of the creative & graphic design school ECV presented nine different designs of medals for EuroSkills 2014. The designs were judged by members of the WorldSkills Europe board, WorldSkills France and the organizing committee.
During the General Assembly, on May 14th 2014, the winning medal will be revealed. Please have a look to this inspiring video of the preparations.