European Year of Skills 2023 – have your say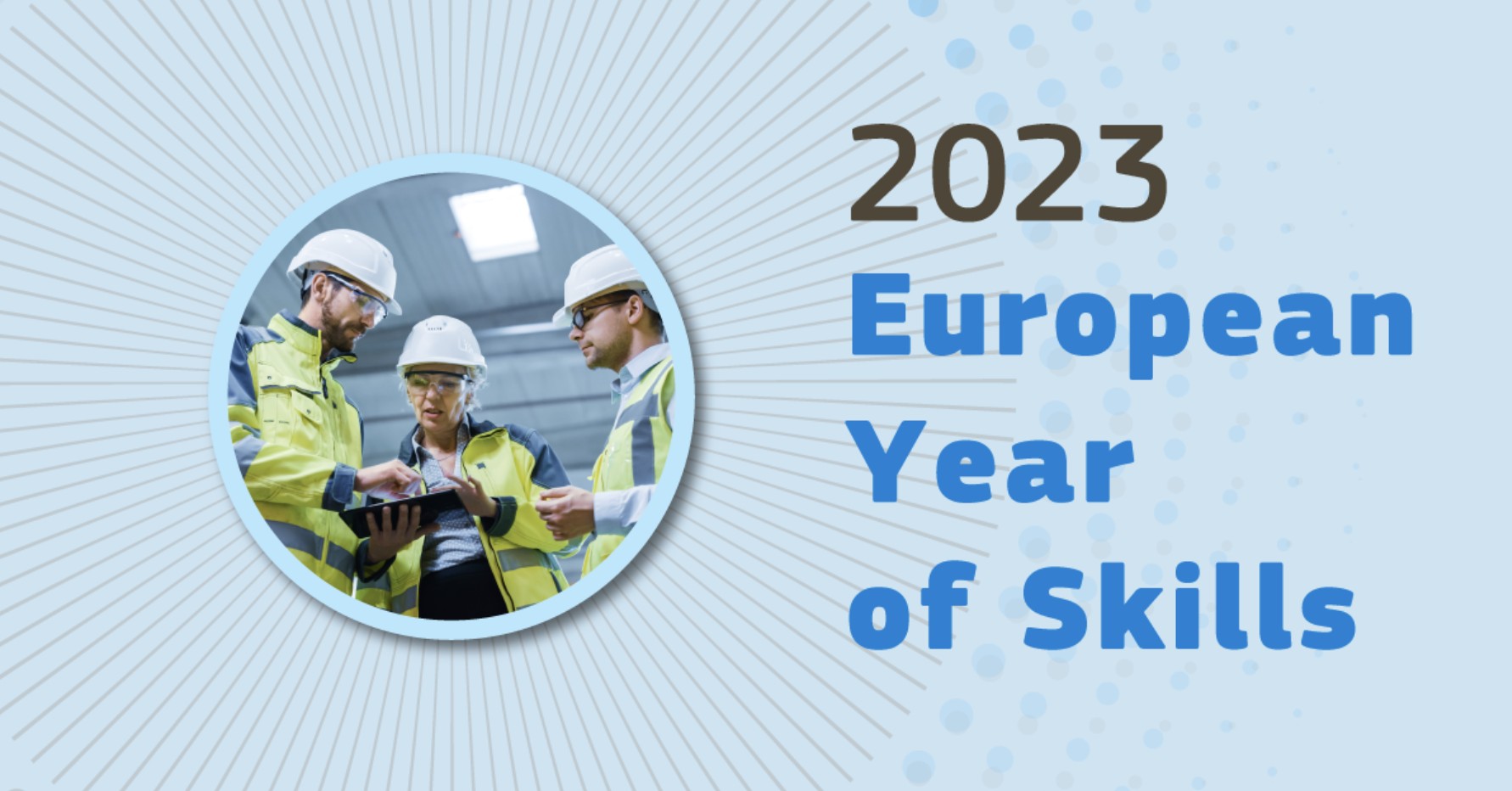 It's official! 2023 is the
European Year of Skills
, following the announcement by European Commission President Ursula von der Leyen in September.
The Commission is now calling on all those involved in the development of skills to submit feedback on proposals for the initiative, which are currently in development.
Tap the button below for more info and to submit your feedback.
(Deadline, 14 December 2022, midnight Brussels time)
President Ursula von der Leyen on skills
"The lack of staff is a challenge for Europe's companies. We must invest much more in training and further education. This is why I am proposing to make 2023 the European Year of Skills."
Von der Leyen announced the 2023 European Year of Skills during her third
State of the Union Address (SOTEU)
before the Members of the European Parliament in Strasbourg on 14 September 2022. During the address von der Leyen highlighted the shortage of skills in Europe.
"We need much more focus in our investment on professional education and upskilling," she said, "but we also have to attract the right skills to our continent, skills that help companies and strengthen Europe's growth."
Von der Leyen also highlighted that increased investment in further and higher education needs "careful knowledge of what staff are needed and how we can fill those vacancies." The
new EU call under the DIGITAL Europe Programme
, which will fund new Bachelor's and Master's degrees in key technology areas, aims to address this need.
EuroSkills Gdańsk 2023 – an international showcase of skills excellence
Serving as a centre-piece during the European Year of Skills will be EuroSkills Gdańsk 2023, the eighth edition of Europe's biggest vocational education and skills excellence event.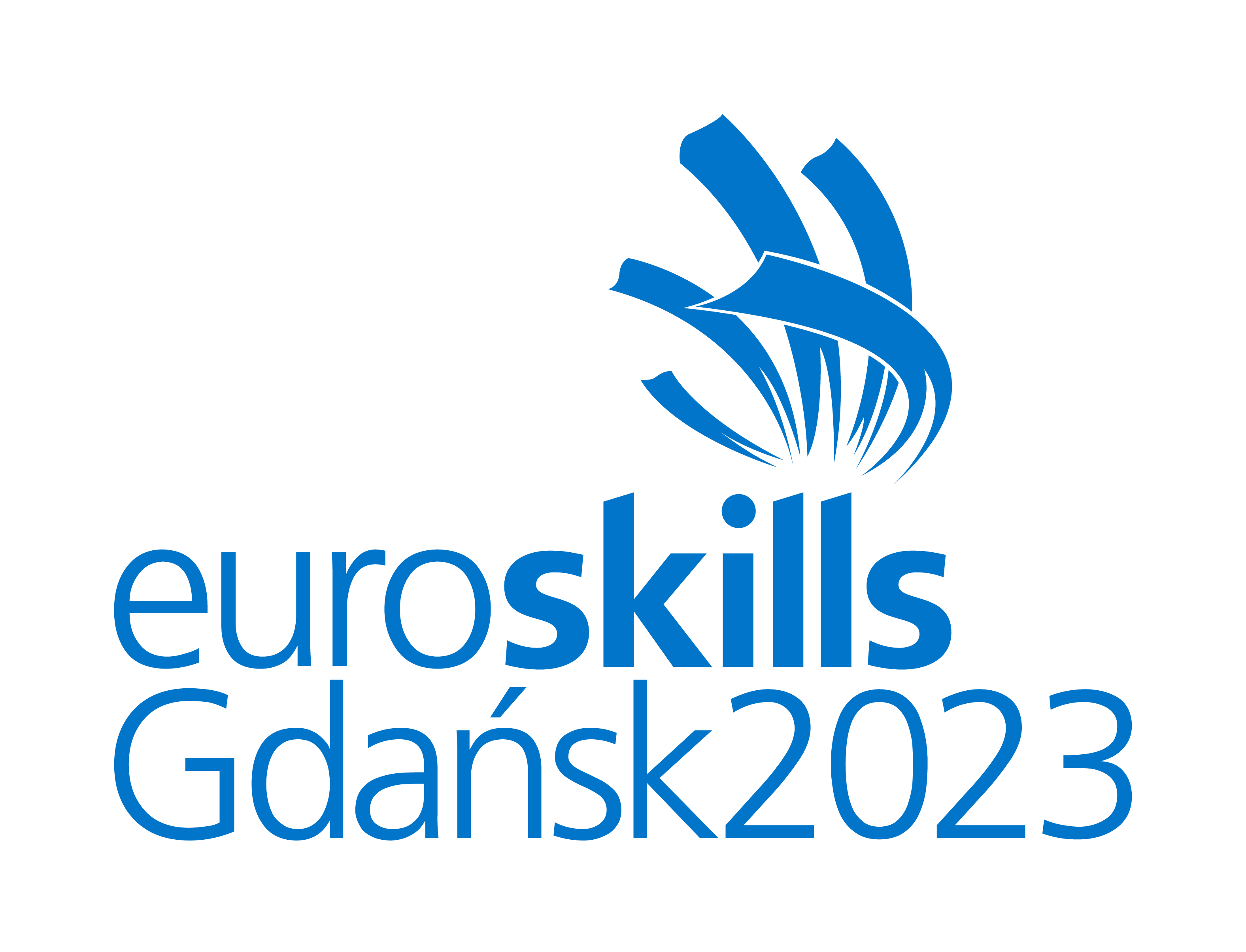 Held every two years and organised by WorldSkills Europe together with
32 Member Countries
, EuroSkills brings together hundreds of young professionals under the age of 25 to compete for the chance to become the Best in Europe in their chosen skill. The event is a spectacular showcase of skills excellence, which inspires thousands of young people who visit to turn their passions into a profession.
EuroSkills Gdańsk 2023 is scheduled for 5 to 9 September 2023 at AmberExpo Gdańsk and Polsat Plus Arena Gdańsk.
The event will welcome 600 skilled young professionals under the age of 25 from 32 countries to participate in competitions and presentations in 43 different skills and trades.
100,000 visitors expected
Around 100,000 visitors from across Poland and abroad are expected to attend EuroSkills Gdańsk 2023.
Visitors to the free-admission Competition will be able to watch Competitors in action and also have the opportunity to try hands-on job-related activities at the many 'Try-a-Skill' demonstrations on offer.
A platform where educators, industry, and governments can meet, learn and develop skills together
EuroSkills also provides the opportunity for leaders in industry, government, and education to exchange information and best practices on professional education. New ideas and processes inspire school-aged young people to dedicate themselves to technical and technological careers and towards to a better future.
​​
EuroSkills Gdańsk 2023 is organised in partnership by Poland's Foundation For The Development Of The Education System (FRSE), WorldSkills Poland, WorldSkills Europe, the City of Gdańsk and AmberExpo Gdańsk.