En route to medals!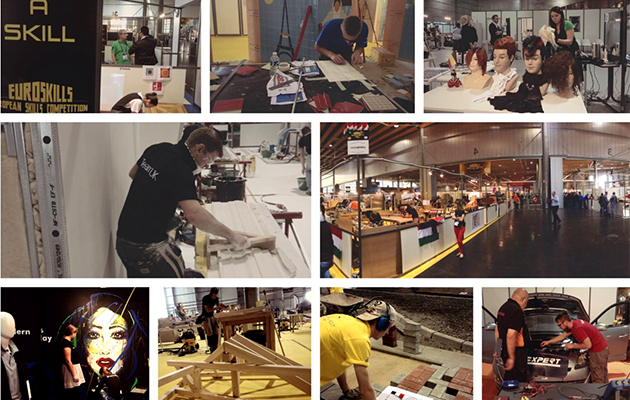 90.000 visitors have walked through the doors of Lille Grand Palais during the last three days. The largest ever visitor count at a EuroSkills Competition! The Competitors have reached the final destination of the Competition.
Anxious supporters were at the side of each skill area watching the Competitors busily working to stay on schedule and keep their focus, using their very last energy and focus to complete their task. Large cameras were waiting to capture the final stroke of the pensel at painting and decorating, the last detail in the flower bouquet in floristry and the needle being pushed through a laced sleeve at the Fashion Design competition.
EuroSkills 2014 has received a great deal of media attention, with lots of mentioning both locally and internationally. We hope that their work will bring more awareness and recognition to the importance of skills across the world.
Next up, the Closing Ceremony taking place at Zénith Arena, next to Lille Grand Palais tomorrow at 6.30pm. The Ceremony will be followed by a farewell party for everyone involved in the event.
Watch this space for the results!
Find us on Facebook, to make sure that you never miss another EuroSkills competition.