Countdown to EuroSkills Graz 2021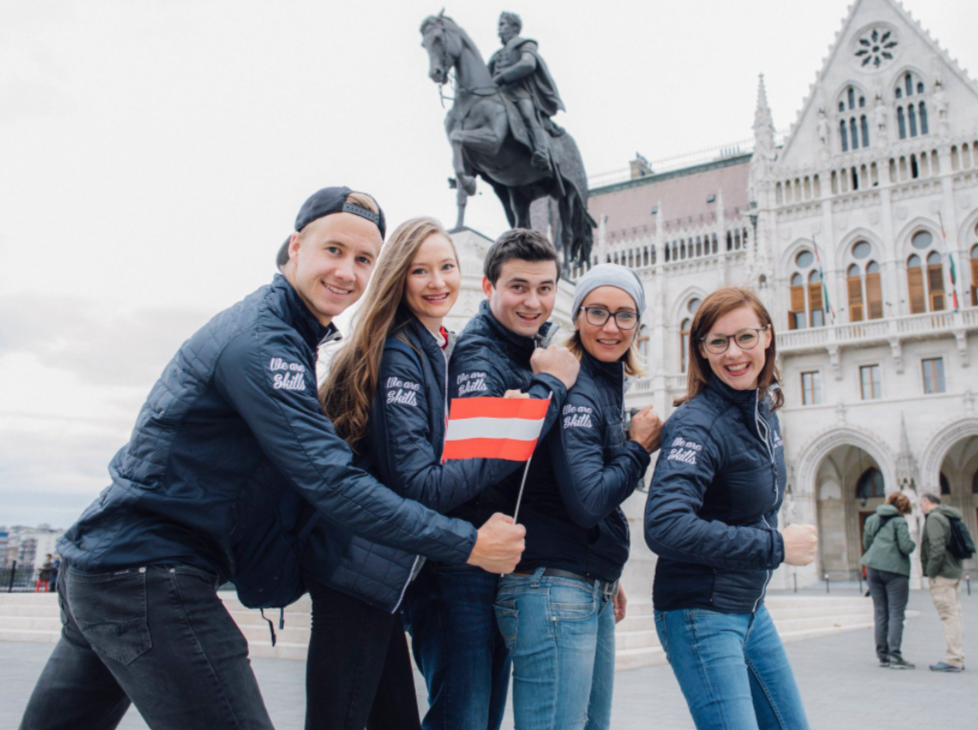 In just two months, around 400 young skilled professionals from across Europe will gather in Graz, Austria to showcase their talents on an international stage as they compete to become the best of the best in their chosen skill at EuroSkills Graz 2021, from 22-26 September.
The young competitors will be joined by WorldSkills Europe Experts, trainers, sponsors, Member country delegations, and 450 volunteers, whose dedication, commitment, and support is invaluable in contributing to the successful hosting of the event.
To celebrate the 100 day countdown to the event, a press conference was held in June, live-streamed direct from the EuroSkills Graz 2021 venue, SFZ Center Graz, which featured interviews with Josef Herk, President of the Styrian Federal Economic Chamber, and Chairman of the Board, EuroSkills 2020 GmbH, and other key figures from Austrian government and industry.
Watch the press conference (presented in German).
Image: EuroSkills Graz 2021 Ambassadors, (left to right) Fabian Gwiggner, Lisa Janisch, Manfred Zink, Melanie Seidl, Birgit Haberschrick.