Cast your vote for the VET Excellence Awards 2020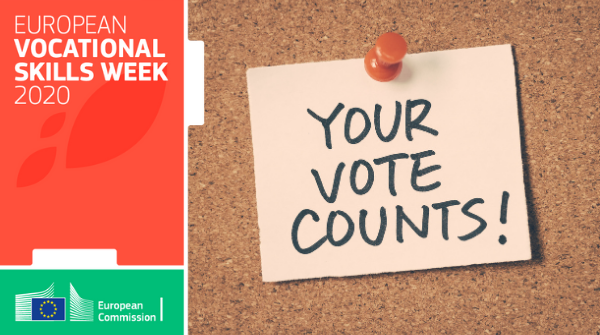 Online voting has opened for the European Commission's 2020 Vocational Education and Training (VET) Excellence Awards.
Organised as part of European Vocational Skills Week, the #VETexcellence Awards recognise and celebrate the success of organisations, schools, training providers and individuals across Europe that demonstrate excellence in VET.
We are pleased to report that two members of the WorldSkills movement have been shortlisted in this year's Awards:
Latvia's State Education Development Agency, which organises the country's participation in EuroSkills and WorldSkills Competitions (nominated in the European Funding for Excellence in VET category).
Lithuania's Mr Vitalij Kabelis, who is a judge and training manager for Lithuania's Automobile Technology competitors at EuroSkills (nominated in the VET Teacher and Trainer Category).
Other finalists include an aircraft maintenance technician apprenticeship programme in Estonia, pioneering VET research programmes in Finland and Germany, and a forest preservation internship in Italy.
Have your say and vote for your favourite nominee in each category.
Voting is open until 10 November. Award winners will be announced on 13 November at the European Vocational Skills Week Closing Ceremony.
For the latest information about the Awards and to register to vote, visit: https://ec.europa.eu/social/vocational-skills-week/awards-vet-excellence-2020