Abilympics Competition 2023 held in France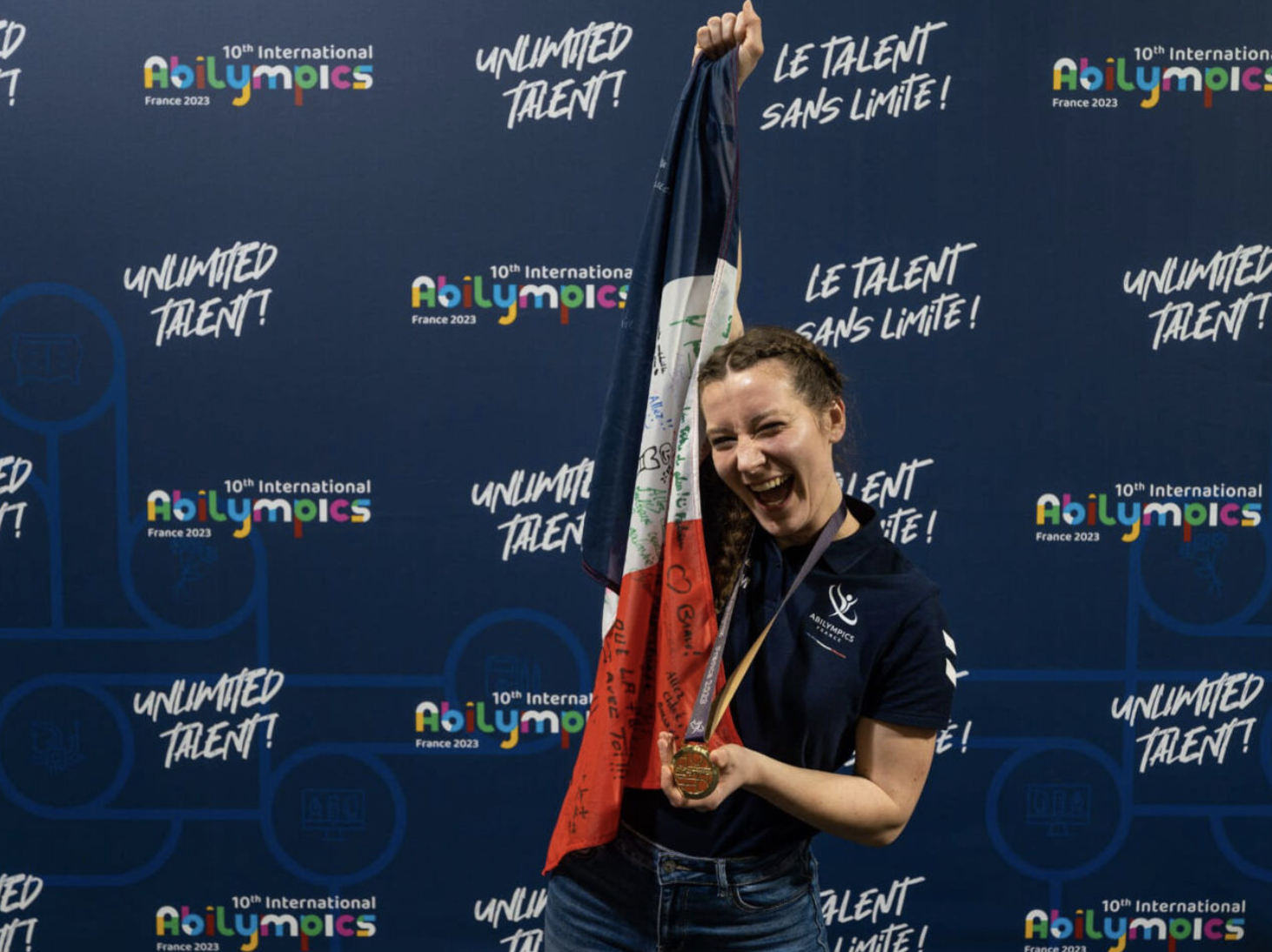 The French city of Metz welcomed skilled youth with disabilities for the 10th International Abilympics Competition.
The 10th International Abilympics Competition took place in Metz, France from 23 to 25 March 2023. More than 400 young professionals with different types of disabilities competed in 44 skill competitions. The international championship was organised alongside WorldSkills France finals for the Grand Est region. More than 50,000 people visited or took part in the different initiatives and events, including a career orientation fair, conferences, and the Opening and Closing Ceremonies.
Coming from 27 countries representing every continent, the participants demonstrated their skills in eight categories:
Food and Servicing
Communications and Information Technology
Personal Services
Automobile Technology
Industrial Technologies
Construction Trades
Gardening
Craftmanship
Abilympics France association organised the international Abilympics Competition for the second time in a row with the previous edition held in the city of Bordeaux in 2016.
A combination of the word abilities and Olympics, the Abilympics is held every four years and aims to provide a platform where young people with disabilities can demonstrate that their disabilities are not an obstacle to professional excellence.
Referring to the joint organisation of the Grand East regional finals and Abilympics, Noël Roger, President of Abilympics France, pointed out that it was "a way to further confirm our common desire for inclusion."
Cloé Lemaréchal: first Abilympics Competitors and Champions Trust representative
Recently selected to represent the WorldSkills Champions Trust for 2023 to 2024, Cloé Lemaréchal (pictured) was part of the French Abilymics team in Metz, and won gold in the skill of Fashion Technology.
"Today my journey is proof that anything is possible, that visible or invisible disability is one of the greatest strengths of a Competitor. The word disability is complex in society, but it must be normalised and spoken about," said Cloé. "Disability does not prevent us from doing everything. There are certain areas of our professions, skills such as creativity, instinct, or decision-making at which we excel. Abilympics makes it possible to highlight these skills and put the issue of inclusion in today's society in the spotlight, highlighting the authenticity of every individual."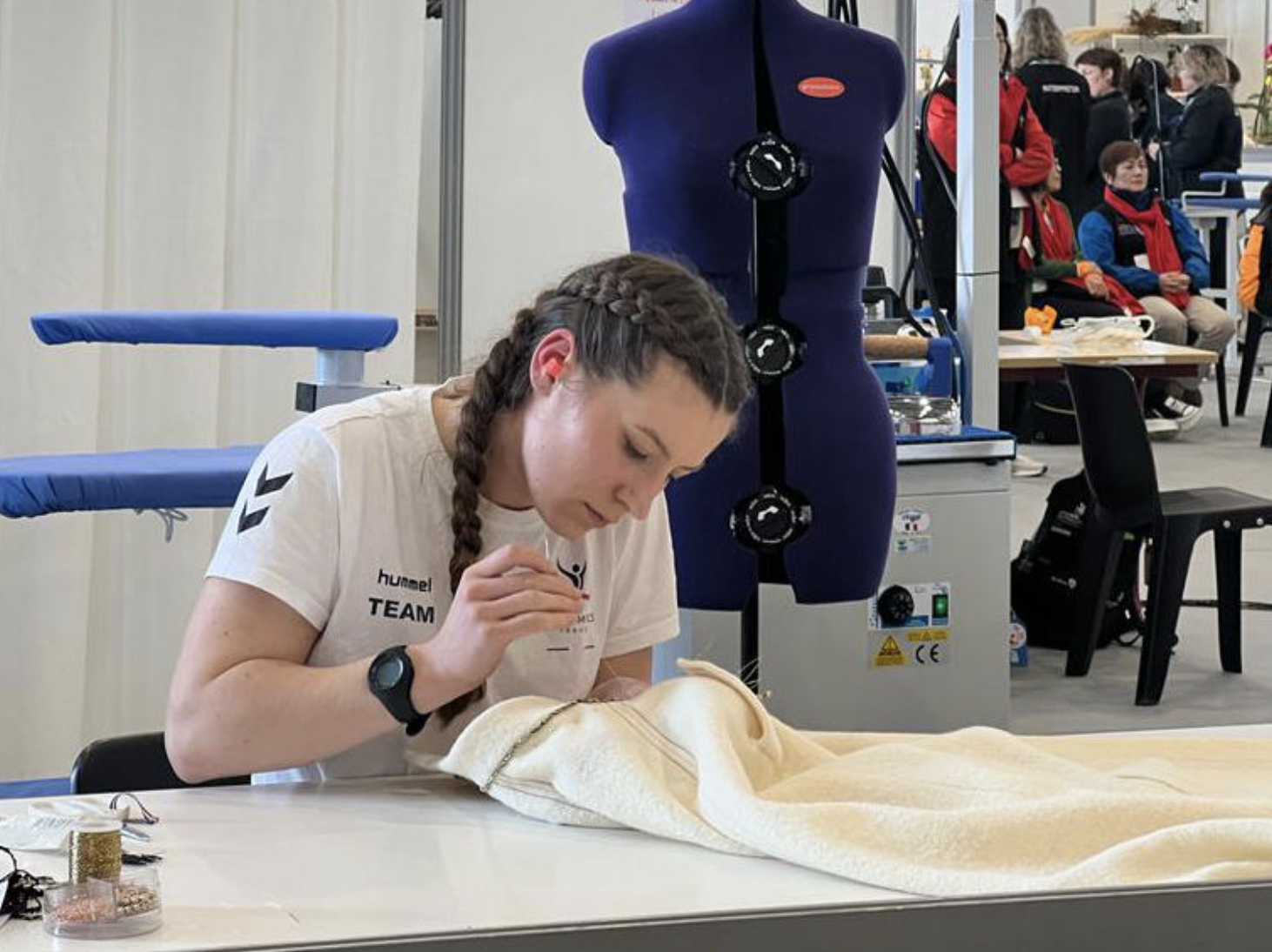 A memorable Closing Ceremony took place at Arènes de Metz on 25 March. Presented by Joe Cacchione, a Montrealer who is a school principal by day, and a comedian by night, and Louise Ekland, a British television presenter active on the French media, the ceremony was conducted in French, English, and sign language.
After the medals were presented, the Abilympics flag was handed over to the President of the International Abylimpics Federation, Shinobu Wajima. The host for the next Competition is yet to be determined.
The event was supported by the Ministry of Labour, Employment and Integration and the Ministry of Solidarity, Autonomy and Persons with Disability, WorldSkills France, the Grand East region in France, the International Abilympics Federation, and Agefiph.